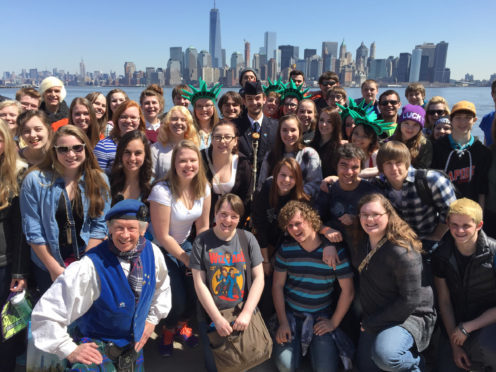 A new initiative which aims to crowdfund support from all those who love Scotland at home and abroad to build more vibrant communities is to be piloted in Fife.
Launched to coincide with the 20th anniversary of Tartan Week in the USA, Tartan Cents is designed to mobilise Scotland's global diaspora through an innovative grant funding scheme that will support iconic Scottish regeneration projects.
There are an estimated 6.6 million direct descent Scots-Ulster Scots currently residing in the United States alone, while estimates suggest there are between 28-40 million Scottish descendants globally, with only 7-10% of the Scottish population living in Scotland.
The programme will seek contributions to link up Scots around the world and strengthen community links back home, with three pilot projects – two of which are in Fife – officially launched on Friday.
'The Forbes Legacy, Pittencrieff House Project' in Dunfermline, the 'Adam Smith Birthplace Initiative' in Kirkcaldy, and the 'Spirit of Scotland' project based in Ayrshire have already secured thousands of pounds in match funding and donations if they reach their fundraising targets.
The project was created by Phil Prentice, chief officer at Scotland's Towns Partnership, and Rob St. Mary, director of outreach at US-based Patronicity and a Scottish descendant in the United States.
Mr Prentice noted: "Scotland invented most of the modern world, from penicillin, to roads and bicycles, to the television and telephones.
"The Tartan Cents concept is an innovative first, looking at global connections to support the Scottish homeland."
Mr St. Mary added: "Patronicity has helped dozens of communities in the United States create better places to live, work, and play through the power of crowdgranting over the past five years.
"We are honoured that our first international foray is Scotland, for several reasons.
"First, we know the innovative spirit of Smith, Watt, Carnegie, and so many others still burns bright inside today's Scots. That fire can help make stronger, more vibrant communities for all.
"Second, a very personal one, Scotland is the homeland of my mother who immigrated to the US with my aunt and grandparents in 1970."
The Dunfermline-based Pittencrieff House project is inspired by General John Forbes' legacy.
The house, which stands in Pittencrieff Park near to the birthplace of Andrew Carnegie, was the family home in Scotland and from there General Forbes left to fight for what is now modern America and to found the city of Pittsburgh in 1785.
The house is a living symbol of Scottish-American shared history, and with the public's support it is hoped to raise at least £100,000 to create community events, education projects, exhibitions and vibrant activity to make the house the essential hub of the park for all.
Meanwhile, the Adam Smith Global Foundation is seeking to connect the past, the present and the future of the famous philosopher and economist.
The Kirkcaldy initiative seeks to raise £100,000 to support and continue Smith's heritage and legacy, which started nearly 300 years ago.
Their international ask is to purchase and return Adam Smith's garden back to its former glory as an 18th Century Merchant's Garden, and to bring back Smith – the boy, the man, the philosopher, and the economist back to life using augmented reality technology.
Lastly, the Spirit of Scotland project aims to deliver a new town trail based in Girvan, six miles from the Trump Turnberry Resort and Golf Course.
Mr St. Mary added: "I see Tartan Cents, in partnership with local communities, as a way to give back to a place that has a given us so much."
To find out more and to donate, visit www.patronicity.com/tartancents.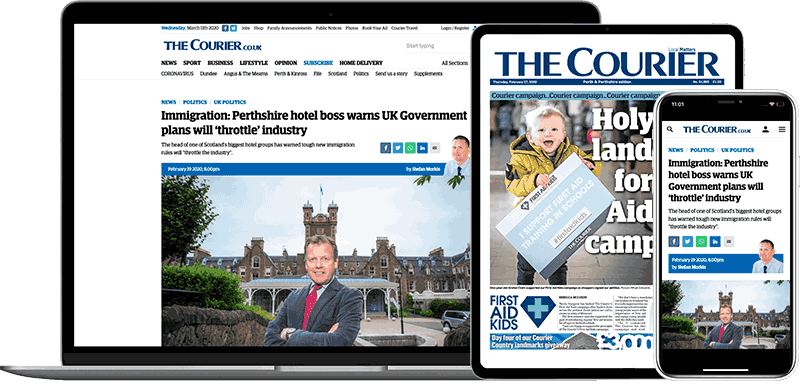 Help support quality local journalism … become a digital subscriber to The Courier
For as little as £5.99 a month you can access all of our content, including Premium articles.
Subscribe