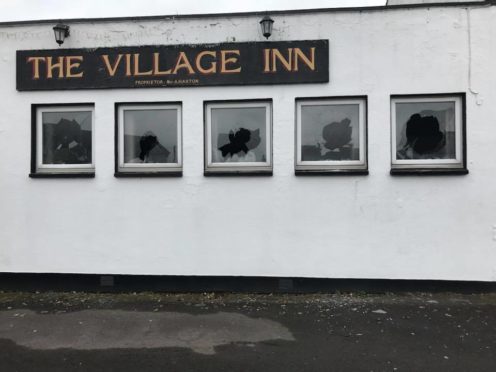 Vandals attacked a popular Fife village pub just hours after it was packed with punters enjoying the Old Firm derby.
Thousands of pounds worth of damage was caused at the Village Inn in Cardenden in the early hours of Monday morning. Almost every single window in the establishment was deliberately smashed.
Landlords Ann and Roy Haxton also had their car and van tyres slashed in the shocking incident, which took place at around 3.15am.
Police have now launched an investigation into what happened and have appealed to the public to come forward if they have any information.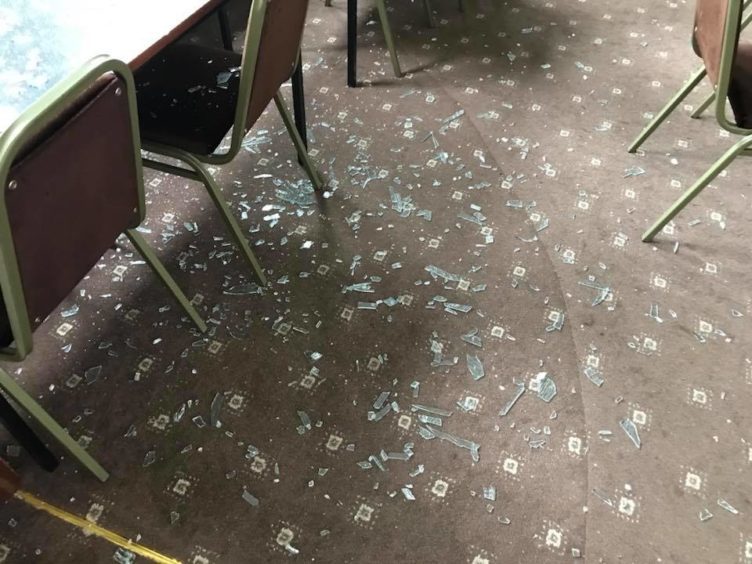 The pub, which had only been refurbished days previously, had earlier played host to a live showing of the Scottish Cup semi-final between Celtic and Rangers, with the proprietors laying on free food at half-time for the occasion.
Mrs Haxton, 57, said she had been left "absolutely disgusted" by the vandalism and urged anyone who could lead to the culprits being caught to contact the authorities.
"We were woken up by the noise but we just thought it was someone cowping the wheelie bins," she told The Courier.
"Then we saw the damage when we got up this morning.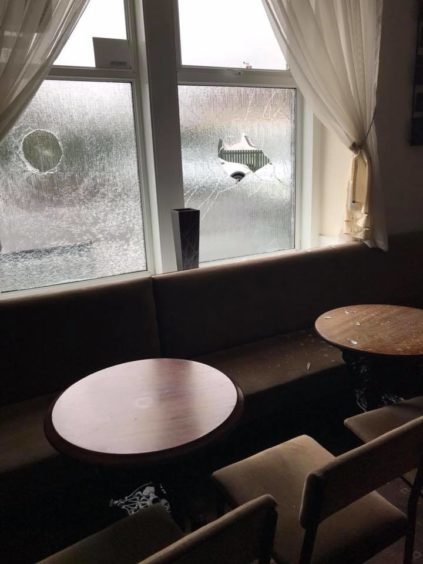 "This is what mindless idiots think is fun, but time will prevail and the people responsible will be caught.
"We only had a refurbishment last week and we spent around £1500 doing up the bar, which was just finished on Friday.
"We were really busy with the Celtic v Rangers game being on and all the guys were in yesterday, but it was a great afternoon and everybody left after the football.
"The pub was closed at the back of 11pm and the bar staff went home, and then this happens.
"We're having to board up the windows until we can get them repaired, and we're meant to have a funeral later this week – it's not what we need."
The family awoke to find the inside of their pub showered with shattered glass, and the clean-up operation was under way once the police were called.
A knife, apparently used to slash the tyres of the Haxtons' car and van parked nearby, is also understood to have been found and taken away for tests by officers.
Mrs Haxton said she was offering an undisclosed reward for information which leads to the arrest of the person or people responsible, and called on them to contact her or the police.
"I've never had any trouble before, so I haven't a clue why anyone would do this," she added.
Anyone with information about the incident should contact Police Scotland on 101.