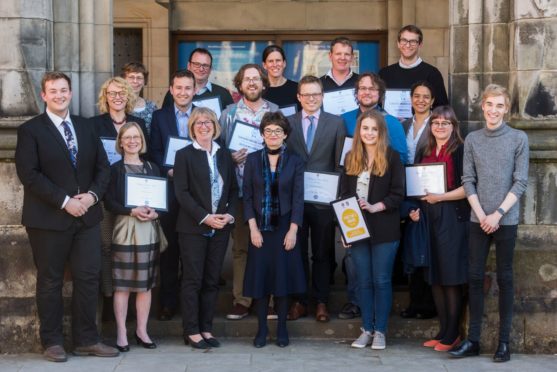 Staff at St Andrews University have been honoured at the 2018 Teaching Excellence Awards.
Four employees were nominated and judged by their peers before taking the top spots for their outstanding contribution to teaching.
The ceremony, which took place on April 30, was attended by Principal and Vice-Chancellor Professor Sally Mapstone who handed out the awards.
She said: "It's an immense pleasure every year to recognise the excellent contributions to teaching at St Andrews by honouring some of our most committed and brilliant people jointly with the Students' Association."
Students also presented awards to staff members who they believed help shape their learning.