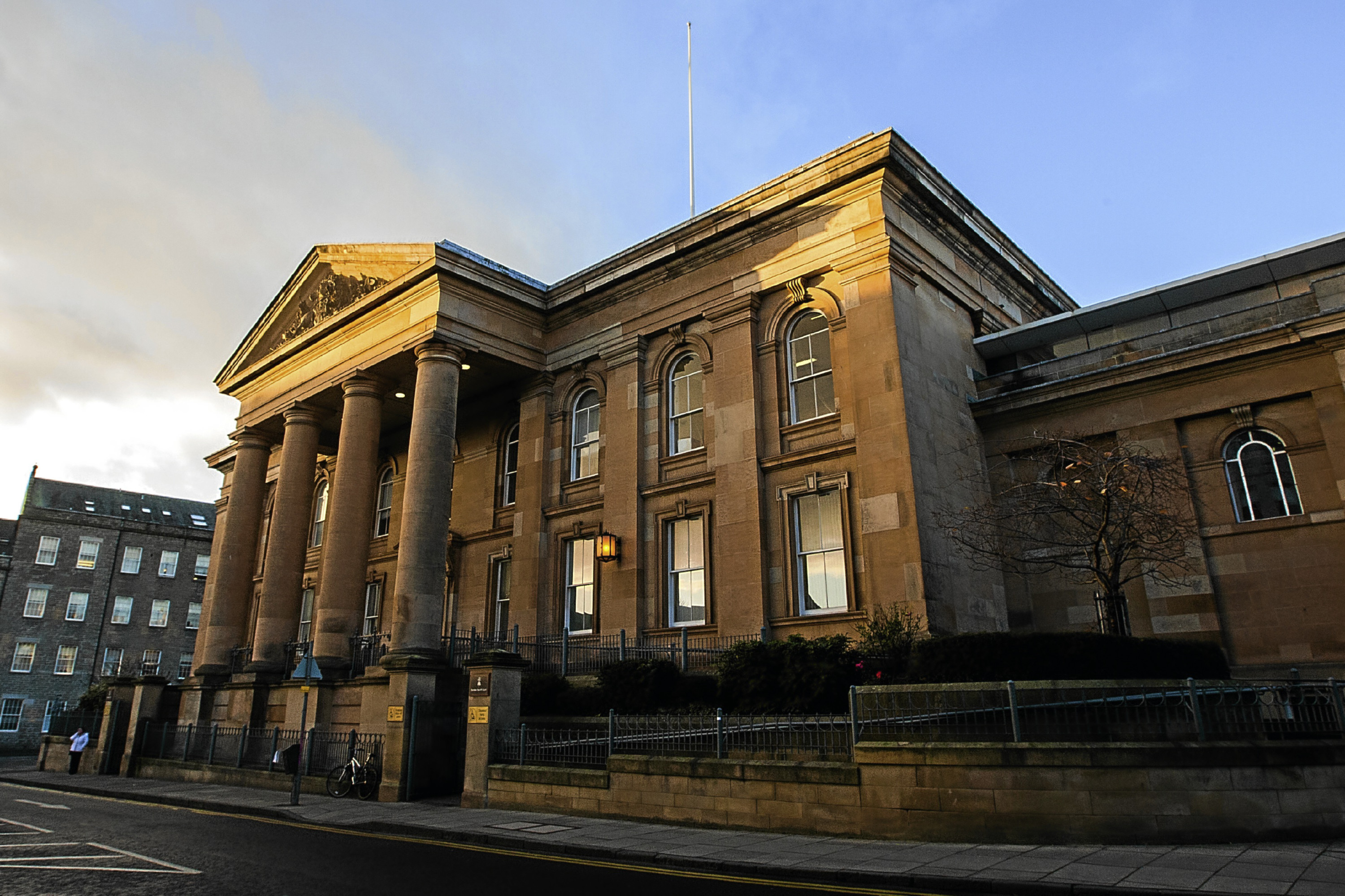 A man who deliberately drove into his girlfriend while drunk after they fell out during a romantic getaway has been jailed for two years.
Darren Johnstone was on a night away with Kay Thomson in Anstruther, Fife, when a row erupted after they had been out to dinner.
A rammy broke out in a pub where Miss Thomson threw her shoe at Johnstone – who then got behind the wheel of his car despite "drinking excessively" beforehand.
He then drove the wrong way down a one way street before arguing with her as she sat in a doorway.
Fiscal depute Charmaine Gilmartin told Dundee Sheriff Court Johnstone then put the car into reverse and reversed towards Miss Thomson – striking her as she tried to get out of the way.
A sheriff told Johnstone that only Miss Thomson's lunge out of the way had prevented her being badly hurt. Johnstone admitted a charge of assault to danger of life on January 28 this year in East High Street, Anstruther.
Describing the incident, Miss Gilmartin told the court: "She was struck briefly on the side as she stood to move out of the way and the car struck a parked vehicle.
"The brakes only illuminate on the car as he hits or immediately before he hits the parked car.
"He drove off then returned on foot and seized her in a headlock and dragged her in the direction of their hotel.
"The argument continues and she falls to the ground. The accused then repeatedly kicks her while she is lying on the ground.
"During his second interview with police he admitted he reversed the car 'to give her a fright' because she wouldn't get in.
"He conceded he might have hit her."
Johnstone, 29, a prisoner at HMP Perth, pleaded guilty on indictment to a charge of assault to injury and the danger of life committed on January 28 this year.
Defence solicitor Roshni Joshi said: "He's a married man with three children and has reconciled with his wife.
"He is no longer in a relationship with Miss Thomson.
"Alcohol has contributed here to a significant degree.
"Alcohol has become problematic for him since the death of his father.
"He's aware that his behaviour was completely avoidable and he accepts that the charges here are serious."
Sheriff Alastair Carmichael jailed Johnstone for two years.
He said: "Your record includes assaults and domestically aggravated assaults.
"You reversed a car at Kay Thomson and struck her with it, then physically assaulted her in different ways.
"It was clear from the CCTV that if she hadn't moved she would have been more badly injured.
"In my view there's no alternative but a custodial sentence."