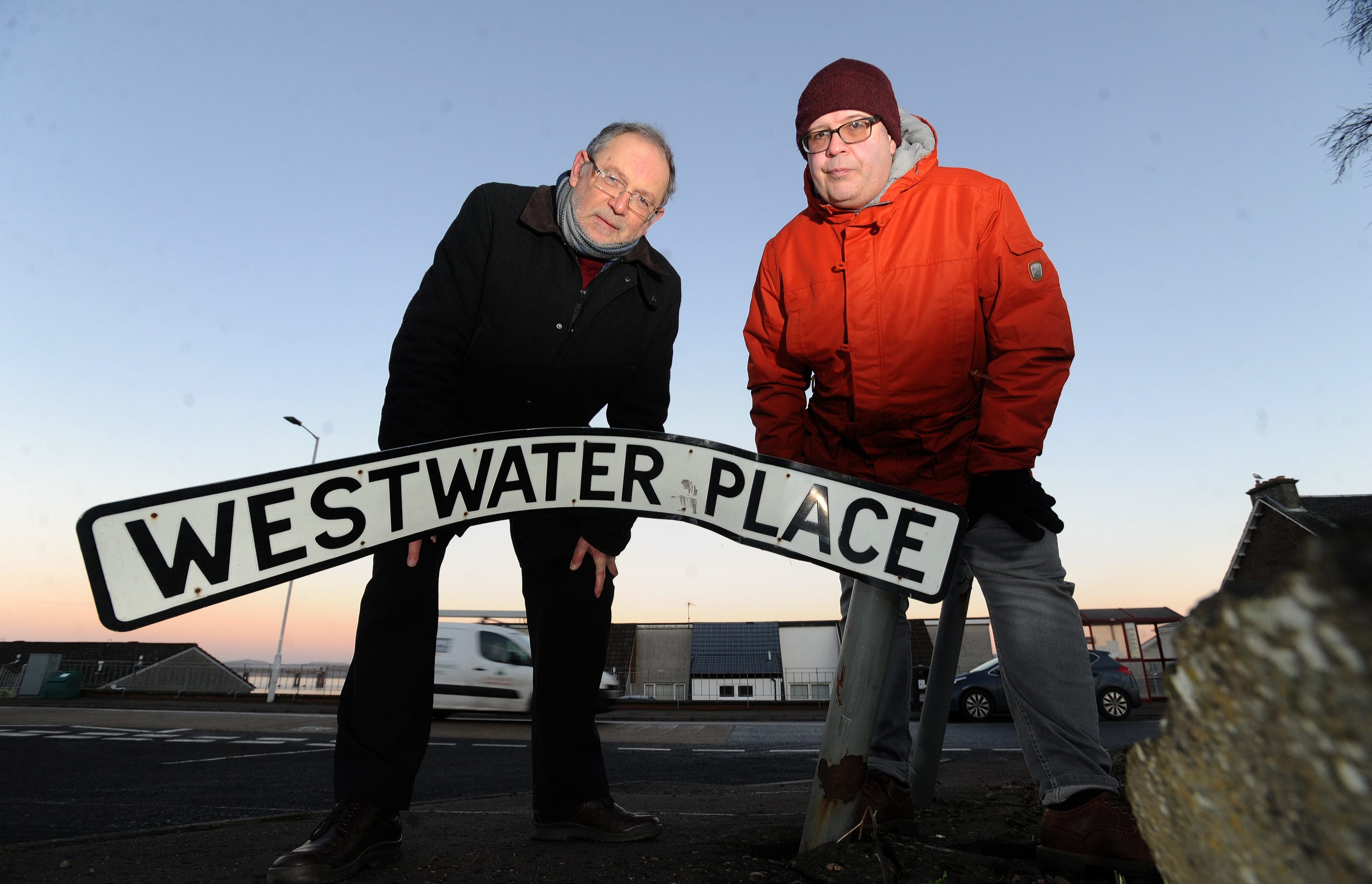 A unique road sign cleaning project has been launched in North East Fife.
The eight-week trial was set in motion by Liberal Democrat Councillor's Tim Brett and Jonny Tepp.
The idea came about after the duo noticed the deteriorating condition of road signs in the Kingdom, which were often left unreadable because of dirt and grime.
If the project is a success, the councillors hope the cleaning project will be rolled out throughout the Kingdom.
Tay Bridgehead councillor Mr Brett, said: "I have long argued that having clean and legible road signs presents a good impression of our area.
"Many people would assume that street signs would just be cleaned when they're dirty but that's not the case.
"I'm therefore very pleased that the council's employability team led by Andy Brown, our locality response team coordinator, have agreed to take on road sign cleaning as one of their projects this year.
"Some of our road signs are so dirty that it is difficult to even read what they are saying and this project will hopefully smarten up and improve our roads and tourist attractions.
"This will be an eight week pilot project that will be based in the North East and it it's successful, we're hoping that it will be rolled out throughout Fife.
"Additionally, my understanding is that there is not a register of the roads signs in the county so this project will see one made up for the North East."
Mr Tepp added the project would also be providing vital work experience and opportunities for people hoping to get back into employment.
He said : "The scheme provides opportunities for individuals who are wanting to get into employment in construction, landscaping or labouring and provides them with an opportunity to volunteer, gain qualifications and a work placement.
"This scheme which is a pilot in North East Fife will hopefully be rolled out across the whole of Fife."