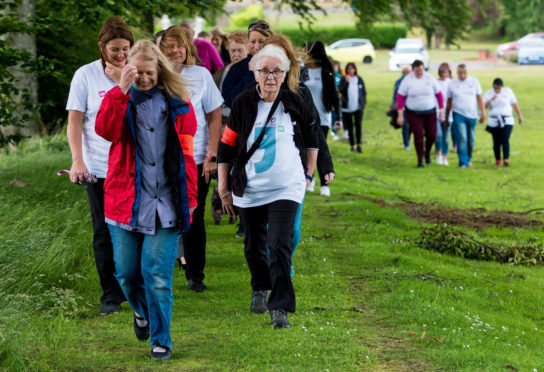 Two walking events to reduce the stigma of mental health and promote physical and mental wellbeing have taken place in Fife.
The See Me/Big Fit Walk saw staff and service users from Stratheden Hospital join family, friends and community groups in Cupar for a mile-long walk through the grounds of the facility which caters for people with mental health issues.
The event was a collaboration between See Me, Fife health and social care partnership and the Big Fit Walk, Paths for All's annual walking campaign.
See Me walks were held in Fife for the first time last year.
This year, the local physical activity team decided to incorporate the event with the Big Fit Walk to increase the number of people taking part and to publicise the area's community walk programme.
At the same time, more than 100 people turned out at Silverburn Park in Leven for the Walk a Mile event which also encourages people to talk about mental health.
Fiona Ashton-Jones, Fife's physical activity co-ordinator said: "Walking is probably the best way to be physically active and we use walking very much in our activities with all age groups.
"For this event, we are looking at both physical and mental health. A walk is the kind of activity that is probably the least threatening to most people.
"So if you are dealing with other things in your life, a walk is not going to be too great a challenge."
Calum Irving, See Me director, said: "It's great to see people coming out across Fife to walk and talk about mental health.
"Challenging stigma and discrimination in health and social care settings, by bringing people together and breaking down barriers is vitally important for us.
"Having so many organisations coming together to show that mental health can be a topic of everyday conversation is fantastic."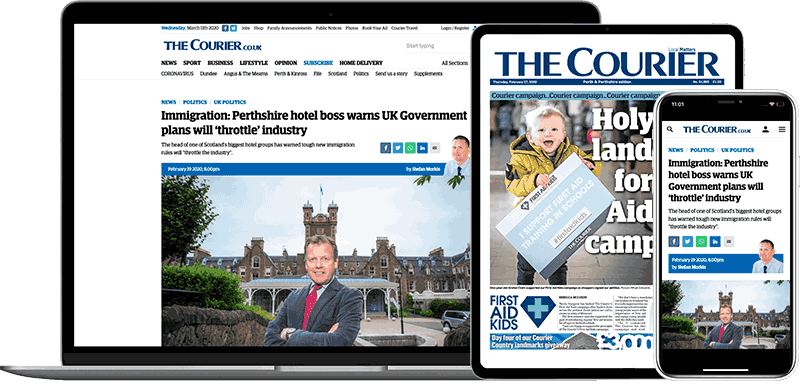 Help support quality local journalism … become a digital subscriber to The Courier
For as little as £5.99 a month you can access all of our content, including Premium articles.
Subscribe