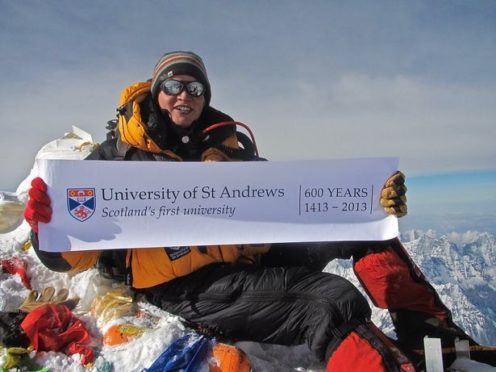 A former St Andrews University student who overcame adversity to become the youngest Briton to conquer the Everest is inspiring others in a new book.
Geordie Stewart was only 22 when he climbed the Seven Summits — the highest mountain on every continent.
Now aged 29, he has published 'In Search of Sisu', which covers his personal struggles on and off the mountains.
The ex-army officer, who grew up in Edinburgh, has spoken about how he took on the gruelling climbs to help conquer bulimia, and the book reveals how the mountains became his "focus".
He said: "I wanted to do it firstly because it was an exciting adventure as it enabled me to push myself and travel around the world.
"However, ultimately it became a journey to find myself and grow up and get to understand myself better.
"I don't have bulimia anymore but, in the same way an alcoholic would never call themselves fully recovered, you don't want to be complacent about it.
"The odd thing about bulimia for me is it wasn't always about my weight. It was more about my mindset."
Aged just 17 with no climbing experience, Geordie read a book about Everest and became obsessed with reaching the summit.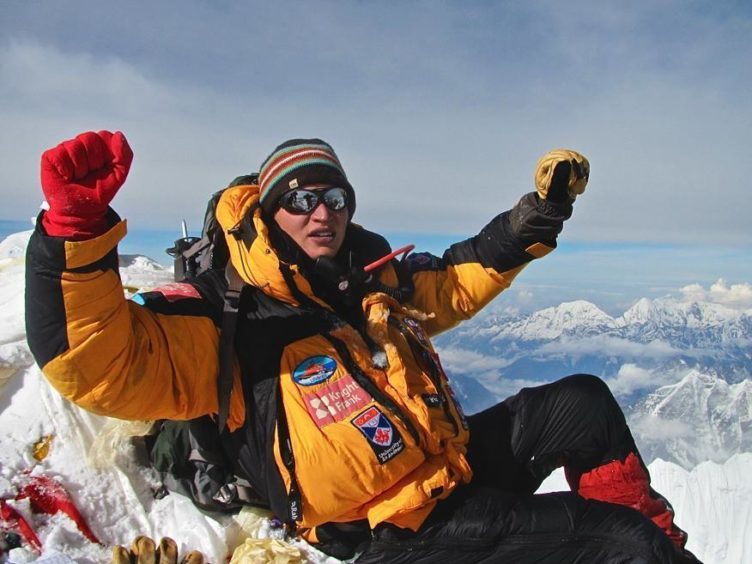 After extraordinary climbs across the world, including tackling the 22,841 foot high Aconcagua peak in South America at 18, he fulfilled his dream in 2011.
He cites it as his hardest challenge, physically and mentally, as he was forced to pass the bodies of climbers who had failed to make it, including fellow Scot Peter Kinloch.
Geordie had even tried and failed to hit the summit on a previous attempt, when he was forced to turn back just short of the top when three people got altitude sickness.
Of finally achieving the goal, he said: "Standing on the top of the world for over an hour with a truly remarkable view would have to stand out.
"I wish I could relive that memory just once. The book records the lonely, and sometimes futile, path of pursuing a goal that most people thought impossible."
Geordie, who also praises St Andrews University, saying he felt "total belonging" there as soon as he arrived, said publishing his story is "incredibly daunting and exciting" – choosing 'In Search of Sisu' as a title to reflect the Finnish concept of Sisu, which roughly translates in English as "grit, perservance and resolve".
"This is my first book and one that was challenging to write," he said.
"It was an intense and quite emotional experience putting my thoughts down on paper."
So this just popped through the letter box. Feels very…booky ?‍♂️ ? I guess it's happening!#sisu #insearchofsisu #nobackingout pic.twitter.com/bZWctfO60O

— Geordie Stewart (@geordie_stewart) June 27, 2018