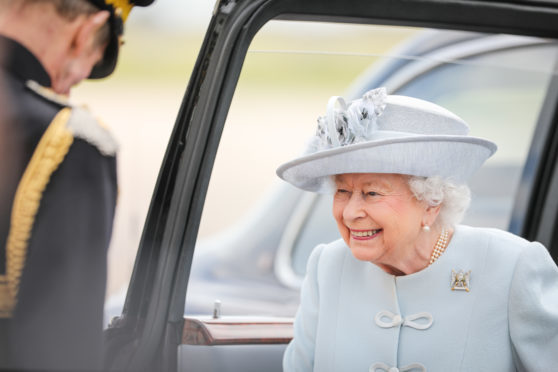 The Queen has presented a new standard to the Royal Scots Dragoon Guards at their base in Fife.
She performed a drive past and inspected a parade by the regiment before the standard was consecrated by Chaplain General the Rev David Coulter during her visit to Leuchars Station with Prince Edward, the Duke of Kent, on Thursday.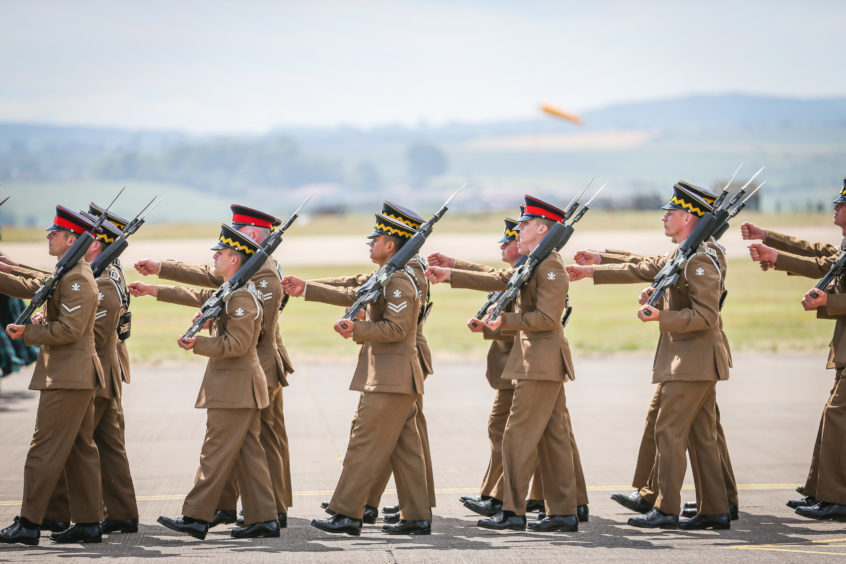 Addressing the regiment, known as the Carabiniers and Greys, she said the battle honours on the new standard were "testimony to the sacrifice, deeds and enduring values that lie behind the embroidery on display today".
She said: "I know this standard will continue to provide confidence and inspiration to you and your successors.
"I therefore entrust it to your safe-keeping and for it to be with you wherever you may be in the service of our country.
"May you long remain 'second to none'."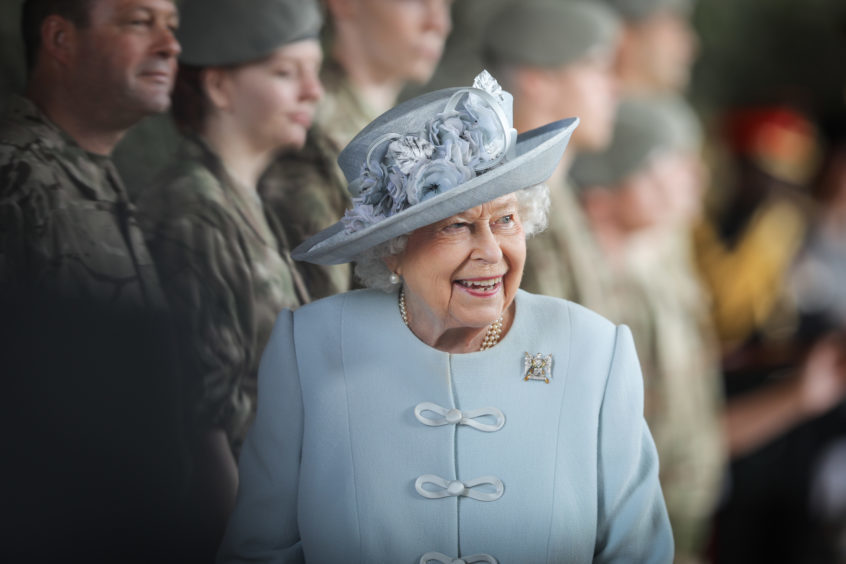 The Queen, who is Colonel-in-Chief of the regiment, was dressed in duck egg blue, with a Stewart Parvin coat and Rachel Trevor Morgan hat for the visit, three years after she officially named the regiment's Fife base Waterloo Lines.
She also met families of servicemen at the station, home to SCOTS DG since 2015, and appeared amused by papier mache models of the Royal Family made by children at Leuchars Primary School.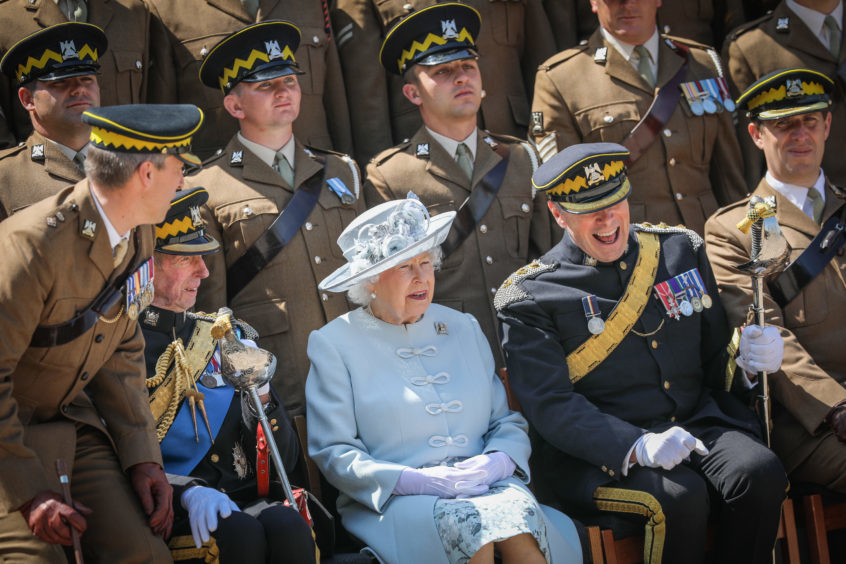 Patricia Bogidrau, 11, who made the Prince William model, spoke to the Queen with her mother Lanieta and brother Aminio, 14, dressed in his ceremonial school uniform, and and sister Elainah, 8.
Lanieta said: "She said they were lovely and it was good that the kids got to take part at the school.
"She spoke to my son about his school, Queen Victoria, in Dunblane."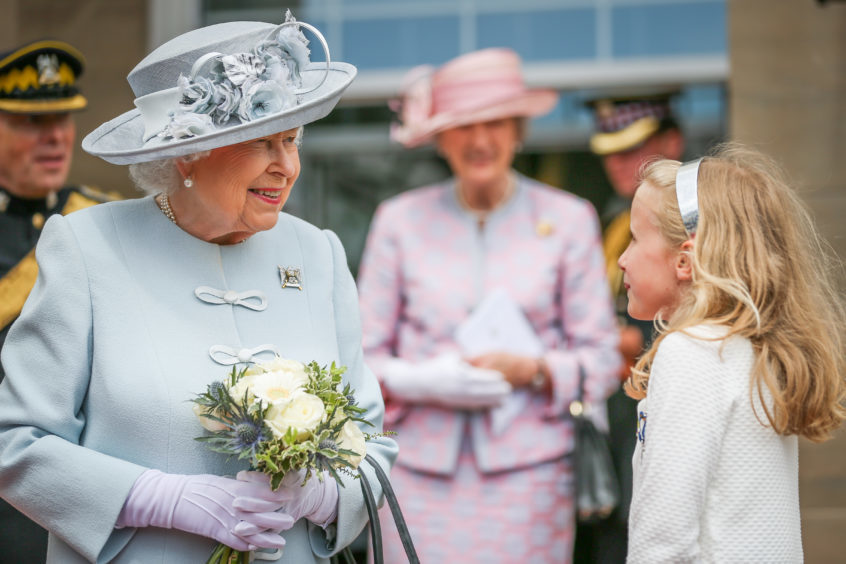 Linda Beveridge, with her children Savanna-Rose, 5, and Jackson, 3, showed the Queen a display about an exercise by of  some the Army wives to sample what their husbands do.
She said: "She was really interested and she had a good look at the photographs.
"She talked to all the children and they told her their names."
Ollie Humphries, 7, who greeted the Queen with his mother Dawn said: "I have met the Queen two times now. I was a bit nervous."
Kimberley Scott had a chat with her, with children Lucy, 6, and Joshua, 7, who came over all shy.
She said: "It was brief but it was lovely."

The Queen and duke, Deputy Colonel-in-Chief, were also shown a display of equipment and vehicles used the regiment and met some of its members.
The SCOTS DG regiment, which uses the Jackal armoured fighting vehicles, moved to Leuchars from Germany three years ago,
It returned from a UN tour of Cyprus in April.