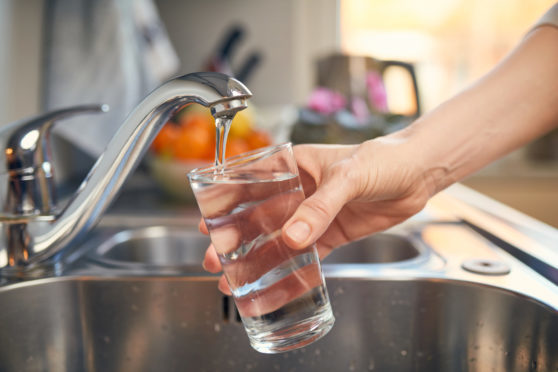 Residents in the East Neuk of Fife had their water supply cut off by a burst main.
Scottish Water confirmed the fault had been repaired and supplies restored at around lunchtime on Thursday.
A Scottish Water spokesman said: "A team from Scottish Water responded after reports of a disruption to supply from the area this morning.
"This was due to a burst main and a repair was carried out and water restored to affected customers later that morning.
"Scottish Water apologise for any inconvenience and thank customers for their patience as this repair was carried out."
The water authority located the burst main in Elm Grove, St Monans, on Thursday morning and engineers were sent out to carry out repairs.
We have located a burst water main in Elm Grove, St Monans KY10 and are currently making arrangements to have this repaired. This is also causing loss of supply to the KY9 area. Further updates to follow. https://t.co/tlUT7Wtarx

— Scottish Water (@scottish_water) July 5, 2018
A St Monans resident said her water supply had been cut off at around 2am on Thursday.
And she said lack of access to water had caused problems given the warm, dry weather.
"My friend in Elie has no running water and I've contacted friends in St Monans and the Leven area and none of them have any water," she said.
"That's since 2am, so that's at least nine hours, and they've not been giving out any bottled water.
"My two daughters have got disabilities and I need water for them. My dog also can't get a drink of water and he's panting.
"We can't wash our hands or brush our teeth."
There were reports of brown tinged water after supplies were restored.
The Scottish Water spokesman added: "After a burst discoloured water is common due to disturbance in the pipes.
"Customers are advised to run their taps until this clears."