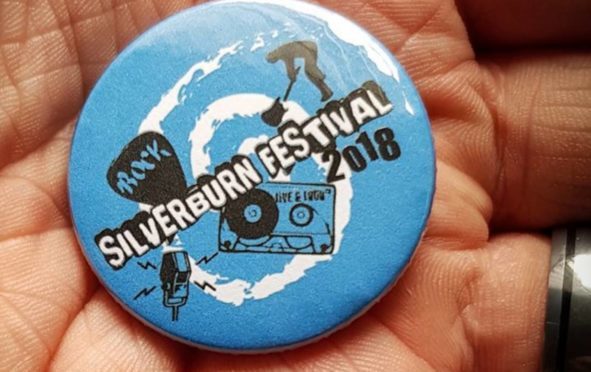 Silverburn Festival will go ahead as planned this weekend with work to clear the park's allotments of potential ammunition posing no threat to public safety.
Organisers say this year's event, which runs over Saturday and Sunday, will be the best yet, with 21 bands lined up.
Tickets for Saturday have already sold out, despite capacity being increased.
Run by Fife Employment Access Trust (FEAT), the festival raises funds for the ongoing regeneration of the park.
Duncan Mitchell, FEAT general manager, said: "While the grenade finds have been an unfortunate situation and clearly creating havoc for allotment holders and council officials, in some ways it all adds to the heritage and the story of the park and we are working closely with Fife Council to maintain public safety.
"We have 21 bands playing over the weekend and have had to extend the size of the marquee due to ticket sales.
"In addition to the music we have a wide range of stalls, activities and fairground rides coming along for the weekend and a prize draw raffle with over 25 prizes on offer including a one night stay for up to seven people at the newly-opened Cupar Burgh Chambers holiday let.
"It is shaping up to be a huge event for the Leven area."
Access to the allotments at Silverburn is being restricted from Wednesday to allow a specialist team to investigate the ground after three grenades were discovered by plot holders.