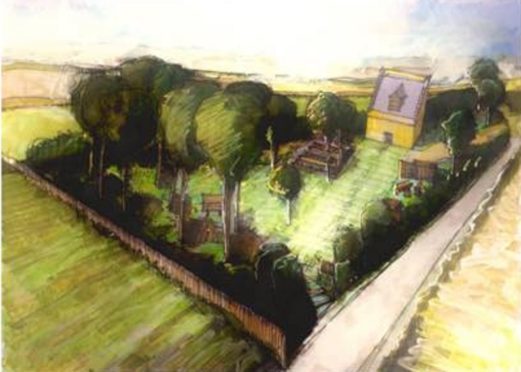 Plans to provide a community green space and restore a historic doocot in a north-east Fife village have been handed a major boost.
Members of the Boarhills and Dunino Community Trust has been awarded £146,340 towards its vision for the edge of Boarhills.
Proposals for a community orchard, seating, play area and wildflowers are all now expected to be taken forward.
The Trust also wants to ensure a new lease of life for the B-listed doocot in the same area and aim to make it accessible to all.
The sum of money has come from the Scottish Land Fund's latest round of funding, with the Fife project among several across Scotland sharing in almost £2 million worth of grants to mark Community Land Week.
It comes after the Trust was granted £8,000 through the Scottish Land Fund to conduct a feasibility study into restoring the 17th century doocot and drawing up a business plan to bring their project to fruition.
John Watt, Scottish Land Fund chair, wished those involved with the initiative well.
He said: "With community acquisitions of woodlands, shops and land for housing, this funding shows just how creative, forward-thinking and committed local groups are in their ambitions of turning their community ownership project ideas into reality.
"I wish them all every success as they follow in the footsteps of those communities who are already creating stronger and more sustainable futures, thanks to the Scottish Land Fund."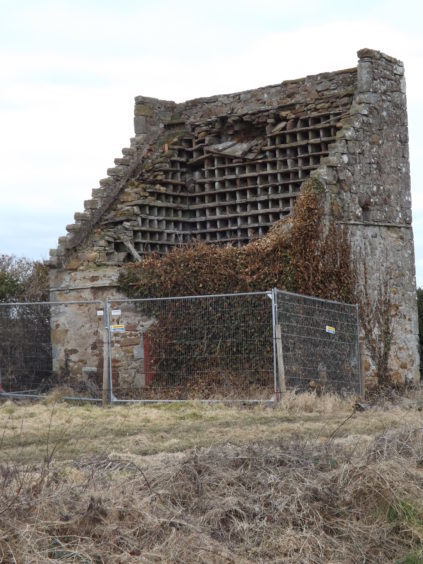 Earlier this year, Scottish ministers gave their consent to purchase the land to the north of No 3 Boarhills Farm Cottages following a Community Right to Buy application to purchase the derelict patch.
The area is immediately adjacent to the Fife Coastal Path and the group also intends to provide access to toilet facilities and water for the thousands of coastal path walkers who pass the site each year.
Information on the area and interpretation boards will also be installed.
The developments in funding comes after the Trust held a community ballot in which an overwhelming 78% of those who voted were in favour of the green space proposals.
North East Fife MP Stephen Gethins recently met with Trust members and said he is delighted to see the cash injection.
He added: "I was pleased to hear more about the Trust's plans when I visited earlier this week and know that it has taken a great deal of work to get to this stage.
"Boarhills is a beautiful village and its great news for everyone involved that they are now able to take their plans forward.
"In addition to this work, the Trust has also produced two very helpful leaflets giving visitors more information on walks and attractions in Boarhills and Dunino.
"This is a great idea and shows the community is working hard to promote the area."