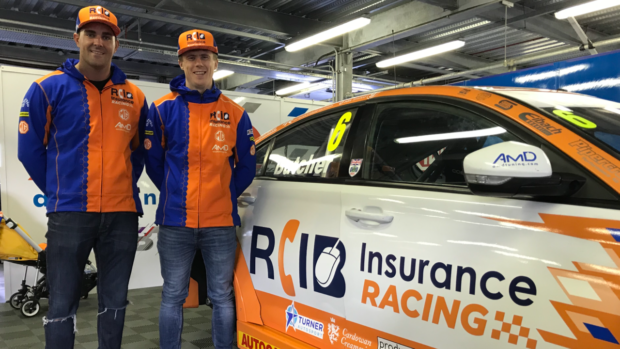 The saltires will be flying high when the British Touring Cars roar into Knockhill.
Rory Butcher will be joined by Aberdeen racer Glynn Geddie to become an all-Scottish British Touring Car driver line up before their home event at the Fife track on August 25 and 26.
Geddie has been unveiled as the new team-mate to local star Rory Butcher for the remainder of the 2018 BTCC season.
The pair's first outing was at Rockingham ahead of the crucial meeting at Knockhill.
He'll be sure to be picking up handy tips from Butcher, for whom Knockhill is a second – if not first — home as dad Derek owns the track and Rory's brother in law is Touring Car legend Gordon Shedden.
Shedden, married to Knockhill's managing director Jillian, is a triple BTCC champ.
He is competing in the World Touring Car Cup this year, leaving the road free for Butcher to stir up the passion of Scottish petrolheads.
Butcher, racing with AutoAid/RCIB Insurance Racing, is fresh from Rockingham which was the first circuit this season where he had raced a touring car before.
"To lead the final race, albeit it only briefly, shows we are back in the hunt for podiums and I've known Glynn for years and have raced each other a number of times, and I feel he will be a good addition to the team."
Geddie added: "I feel I have some unfinished business with the BTCC and it's great to have a chance to return to the series.
"I know it will be a big learning curve as I haven't raced a front-wheel drive car since my part-season in the Toyota, and I know it might take me a little longer to get back up to speed than if I was jumping into one of the rear-wheel drive sports cars I have raced for most of my career.
"Rockingham weekend was a bit of a test for me ahead of a big weekend on home soil at Knockhill, but my aim is to work with Rory and the team to work my way forwards in each session and see how I get on."
Tickets are on sale now  and will be available at the gate on each event day.