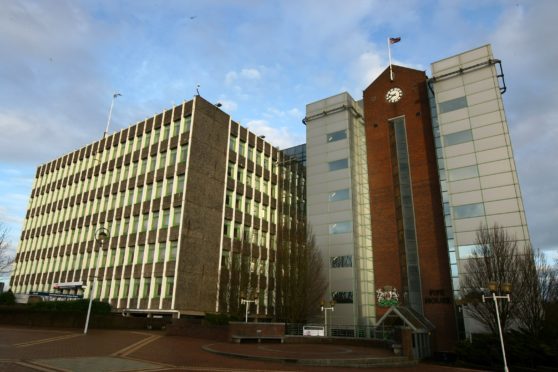 Fife Council has backtracked after a call for residents to clean their own streets caused outrage among trade unionists.
The GMB trade union said the move not only put jobs at risk, but could potentially endanger public safety if adequate protective clothing was not provided.
There were concerns volunteers could be injured by discarded hypodermic needles.
The authority's Safer Communities team circulated a request for residents to support its Adopt-A-Street initiative, which was shared on social media by community councils, with the promise that bin bags, litter pickers and gloves would be provided.
But the scheme was pulled after Councillor Judy Hamilton, who is a trade unionist and also convener of the community and housing services committee, discovered the idea was not run past trade unions or local elected members.
"Street cleaning is a statutory service and I'm really, really concerned about the approach taken," she said.
"There are health and safety issues. People could pick up glass or get needle stick injures.
"I asked what consultation had been taken with trade unions and I found there had been none. I also found out that no councillor or committee member was consulted.
"There is a difference between community clean-ups led by the community and this, which is completely top down."
GMB regional organiser Keir Greenaway said the union had major concerns about members of the public being asked to fulfil a statutory role of the council.
"I'm concerned about where the council is going with this," he said.
"Instead of investing in waste and street cleansing, Fife wants to ask residents without correct personal protective equipment to do the work of GMB members, putting themselves and GMB members jobs at risk."
Council service manager Mark McCall confirmed the post asking residents to get involved in Adopt-A-Street had been taken down from social media.
He added: "The council will continue to invest in street cleaning but, unfortunately, too many people drop litter without any consideration for the law, the environment or their neighbourhoods.
"Community groups already support Fife Council in keeping our neighbourhoods clean and safe by organising voluntary clean-ups around Fife and we just wanted to raise awareness of the fact that we can support more of this activity if people want to get involved.
"A lot of people are keen to work with us towards a litter-free Fife. However, some concerns have been raised about how this volunteering opportunity was presented and it was certainly not our intention to suggest that this would replace any part of our existing service.
"We have therefore removed our original post from social media to avoid confusion or further concern while we discuss our approach.
"We will, however, continue to encourage residents to take responsibility for their actions and to help take a pride in their community."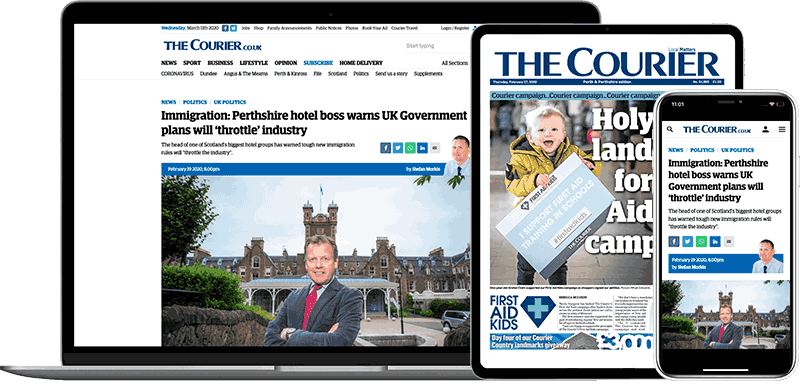 Help support quality local journalism … become a digital subscriber to The Courier
For as little as £5.99 a month you can access all of our content, including Premium articles.
Subscribe