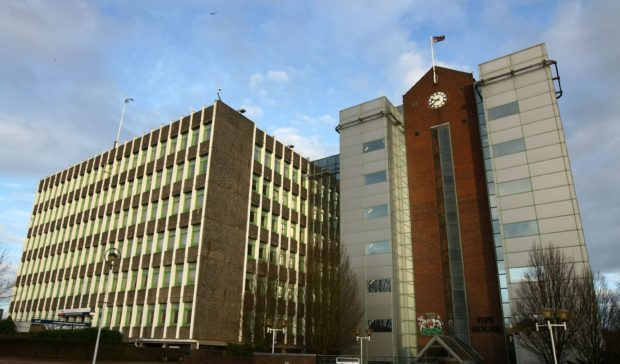 Seven decades of film will celebrate Glenrothes' 70th birthday.
To celebrate the milestone Go Glenrothes is co-hosting the film festival with the Rothes Halls from September 14 to 16.
The festival includes dementia-friendly screenings, a free Jeely Jam Jar film and an outdoor sing-a-long in front of Fife House.
Organisers feel there is "truly something for everyone".
The weekend programme features films from throughout the decades, starting in 1948 and through to today.
The festival kicks off with the classic film The Red Shoes which features Dunfermline-born actress and dancer Moira Shearer.
After that, there is a showing the classic musical South Pacific which features songs such as There is Nothing Like a Dame.
This is a dementia-friendly showing where the lights will be soft,  the sound not so loud and with a short interval halfway through.
Friday evening sees The Lovebug back on the screens.
Film lovers are being urged to rise early on Saturday with Jeely Jars at the ready for a free screening of the super hero movie Superman.
In days past, youngsters could exchange jam jars for cinema entrance.
Saturday afternoon sees Big featuring Tom Hanks hit the screen which was the people's choice for the fest.
Saturday night features a double of bill of horror with cult classic Blade first up featuring Wesley Snipes as the vampire hunter, followed by George A Romero's Dawn of the Dead.
The final day features Wall-E.
In the evening the weekend is rounded off with an outdoor sing-a-long version of Hugh Jackman musical The Greatest Showman.
The film will take place in the area outside Fife House.
Tickets must be purchased as space is limited and participants need to bring their own seat for the first outdoor sing-a-long of its kind in Fife.
All tickets are £4 with concessions and family tickets available and must be bought even for free showings, as spaces are limited, online or by calling the box office on 01592 611101.