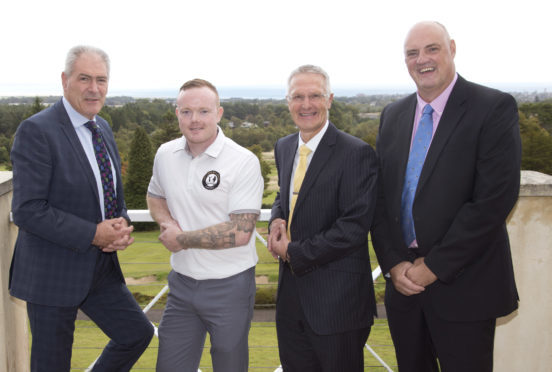 A St Andrews charity is hosting a weekend of events to commemorate the 100th anniversary of the end of the First World War.
A centenary dinner and golf event is taking place over the weekend of November 10-11 in honour of current and former servicemen and women.
The programme is sponsored by Thorntons Solicitors, and all funds raised over both days will go to St Andrews Legacy which uses the game of golf to improve the lives of injured veterans and their families.
The centenary dinner will take place on November 10 at the Old Course Hotel, and will be hosted by rugby legend Gavin Hastings, with speeches from veterans and an after dinner speech from rugby's Alan Tait.
The golf event will follow on Sunday November 11 on the Duke's Course in St Andrews, and the charity is looking for more teams to enter.
A round of golf will be followed by lunch and a prize giving ceremony.
Colin Graham, chairman at Thorntons, said: "St Andrews Legacy is an invaluable charity which carries out important work within our community so we are always delighted and honoured to support them."
Graham Proctor, of St Andrews Legacy, said the notion that the Great War would be the war to end all wars was sadly not the case but the charity was working to boost veterans' physical and mental health.
"Shell shock then, PTSD today, is a condition which still impacts numerous young men and women on their return from duty," he said.
"St Andrews Legacy is proud to acknowledge the sacrifices made then and now.
---
>> Keep up to date with the latest news with The Courier newsletter
---
"We greatly appreciate the support offered by those sponsoring and attending the events in November thus helping us continue to use the magic of St Andrews and the game of golf to motivate and inspire modern day veterans to achieve improved health, wellbeing and stability."
For more information on the events, contact Graham Proctor on graham@standrewslegacy.com or David Scott on david.scott@oldcoursehotel.co.uk or visit http://standrewslegacy.com/armistice100.php.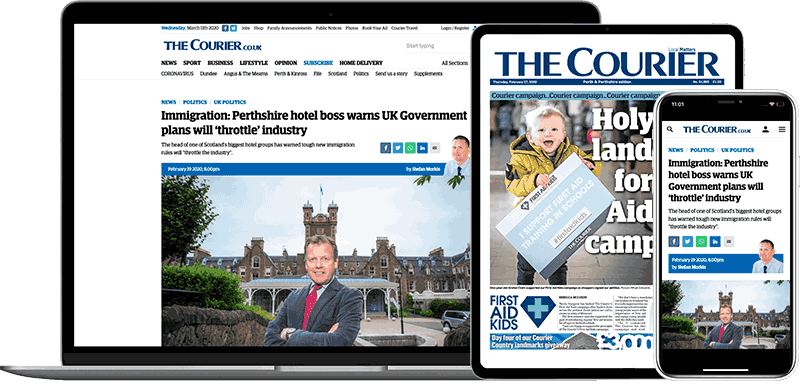 Help support quality local journalism … become a digital subscriber to The Courier
For as little as £5.99 a month you can access all of our content, including Premium articles.
Subscribe