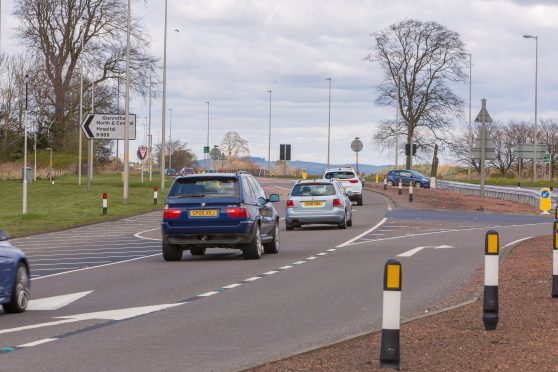 A campaign for safety improvements on the A92 is to be stepped up after it was revealed it could be years before there is any investment.
Members of North Glenrothes Community Council claim the Scottish Government is ignoring their calls for action at five identified hazards on the trunk road through the town.
The plea comes days after a speeding motorist was branded reckless after being caught driving at 88mph in the 40mph zone at Balfarg.
Campaigners have again called on Transport Minister Michael Matheson to visit them to discuss the issue.
They said they had so far received no response to a letter sent to Mr Matheson on October 13.
Community council chairman Ron Page said it was now 10 years since a petition calling for action was presented at the Scottish Parliament.
"It is not acceptable that major concerns of local communities are ignored by our government and it appears that the A92 campaign must be stepped up somehow once again," he said.
"The previous minister Humza Yousaf did visit these junctions to witness the hazards for himself but a no reply could indicate not bothered by the new Scottish Cabinet, although we just do not know."
Mr Matheson, who took part in a town centre summit with business leaders and community groups in Glenrothes last week, confirmed a Transport Scotland options appraisal detailing the five hazards was expected to be published in the coming weeks.
But he warned a wider strategic review of the roads infrastructure could take a further 18 months.
The area would then have to compete with the rest of Scotland for a limited Scottish Government budget.
"What we will do around 18 months' time is publish the strategic transport review which looks at all of the transport challenges across Scotland including the A92," Mr Matheson said.
"That will detail the next 10 to 20 years of where we will make investments and that will consider all of the options surround the A92 in that programme.
"What must be appreciated is there will be pressures coming from all over the country for investment and we need to take a strategic review of these matters."