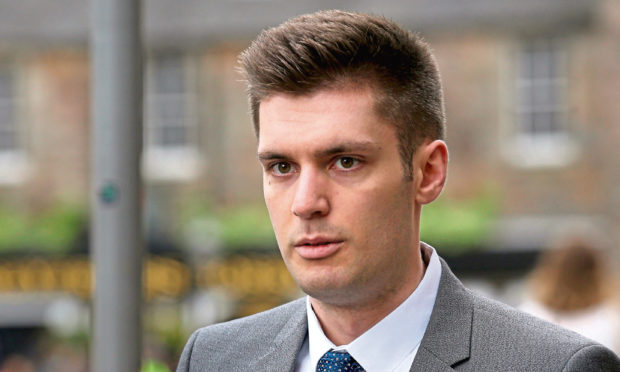 A woman who won a civil rape case is spearheading a new campaign to end the not proven verdict in Scottish criminal trials.
The woman, known as Miss M, is joined by a host of women's and anti-violence organisations in calling for the "confusing" verdict to be scrapped.
The End Not Proven campaign argues it is used disproportionately in sexual violence cases and fears it gives juries an "easy out" when reaching their decision.
They say they want to hear the experiences – positive or negative – of people who have been affected by the not proven verdict.
Miss M, who cannot be named for legal reasons, was awarded £80,000 in damages last month against a man who had previously been cleared of raping her.
She sued Stephen Coxen, accusing him of raping her in St Andrews, after a night out in September 2013.
Coxen, of Bury in Lancashire, denied the charges and in November 2015 a jury acquitted him on a not-proven verdict in a criminal trial.
Following a recent civil case at the Personal Injury Court in the Edinburgh Sheriff Court building, Sheriff Robert Weir QC ruled she had been raped.
Miss M said: "It is not justice that motivated me to start this campaign to end the not proven verdict in Scotland, it was injustice."
Uniquely, Scotland has three verdicts – guilty, not guilty and not proven. Not guilty and not proven have the same result, both being verdicts of acquittal.
Miss M said the not proven verdict is "clouded with ambiguity".
"The certainty we apply to guilty and not guilty does not apply to not proven," she said.
"In amongst the uncertainty, what we know for sure is that not proven is most commonly used in cases of rape and sexual violence.
"I fear – as someone who received a not proven verdict and spent three long years fighting the Scottish legal system subsequently – that the not proven verdict means that those who are raped are unfairly left without justice and those who rape face no consequence, no sanction for their actions.
"What message does this send to society?
"Reporting rape is never going to be easy but I shouldn't have had to fight against the justice system in my pursuit for fairness. It didn't have to be this difficult.
Former St Andrews student wins £80,000 in damages from man cleared of raping her
"I am calling on the Scottish Government to give survivors a chance. There is no convincing argument to retain the outdated verdict, it's time to scrap not proven for good."
Rape Crisis Scotland is launching the End Not Proven campaign alongside Miss M.
They state that in 2016-17, only 39% of rape and attempted rape cases resulted in convictions, the lowest rate for any type of crime.
Nearly 30% of acquittals were not proven, compared with 17% for all crimes and offences.
The campaign is supported by Engender, the Scottish Women's Rights Centre and Zero Tolerance.
Scottish Women's Aid, which is also backing the drive, said: "Not proven is a third verdict that disproportionately impacts survivors of rape, many of whom are also survivors of domestic abuse.
"A verdict that is often interpreted as 'we probably believe you but we don't have the evidence' is just another element of a justice system that fails us time after time.
"Not proven is not justice and we stand by Miss M and those who want an end to this non-verdict."
Vast majority of cases end in guilty verdict
The vast majority of criminal cases end in a guilty verdict.
Of the 32,540 crimes that came to court in 2016-17 just 2,257 resulted in acquittal.
About one in five (21.5%) of acquittal verdicts were not proven.
The rate varied for different crimes with not proven verdicts being returned most often in homicides and attempted murder cases, where about 30% of acquittals were not proven.
In rape and attempted rape cases the conviction rate is much lower than the average, with more than half of cases resulting in an acquittal.
In 2016-17 there were 107 not guilty verdicts in rape cases and 42 not proven (about 28.2% of acquittals).
The number of not proven verdicts has risen over the past five years, but not as much as not guilty verdicts.
'It's up to the prosecution to prove a case'
Where a case is found not proven, the accused is acquitted and is innocent in the eyes of the law.
Its origins – almost unique in Scots law – come from early practice in which juries would establish a case proven or not and the judge would then determine guilt.
Not proven is regarded as an additional layer of protection against conviction if a jury has any doubts.
Critics have long-argued it causes confusion among juries and stigmatises the accused in the eyes of the public.
Holyrood's justice committee has stated the verdict is on "borrowed time".
Brian McConnachie QC, a former president of the Criminal Bar Association, said the choice between the not guilty and not proven verdicts for juries "is simply a way of them indicating to the court which they feel best represents their verdict in the case."
He said: "If they choose not proven rather than not guilty it reflects the fact simply that they are not satisfied the prosecution have proved their case."
Advocate Derek Ogg said the verdicts should be proven and not proven but does not believe the current system is "demonstrably broken".
He said juries must decide whether a charge is "proved beyond reasonable doubt.
"That really focuses what the jury's job is"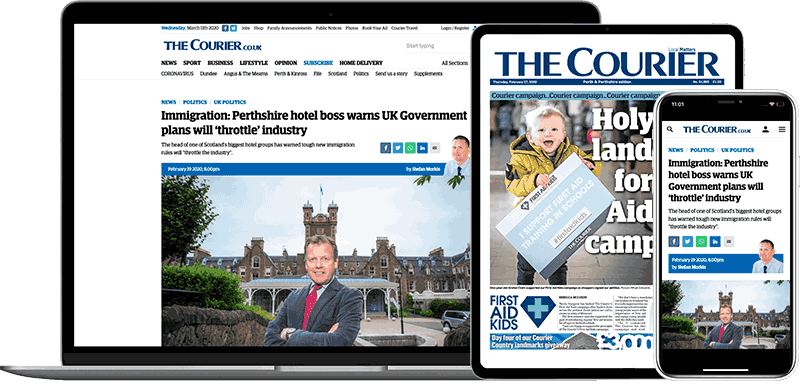 Help support quality local journalism … become a digital subscriber to The Courier
For as little as £5.99 a month you can access all of our content, including Premium articles.
Subscribe