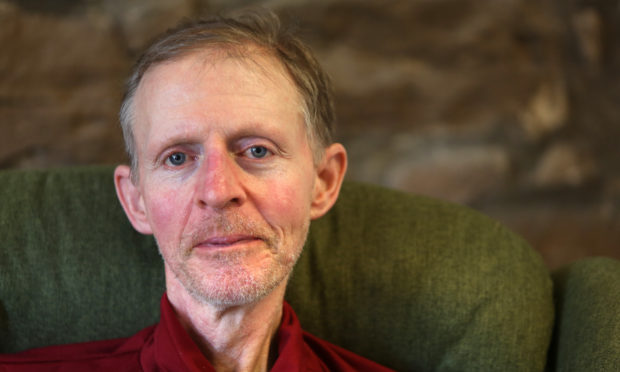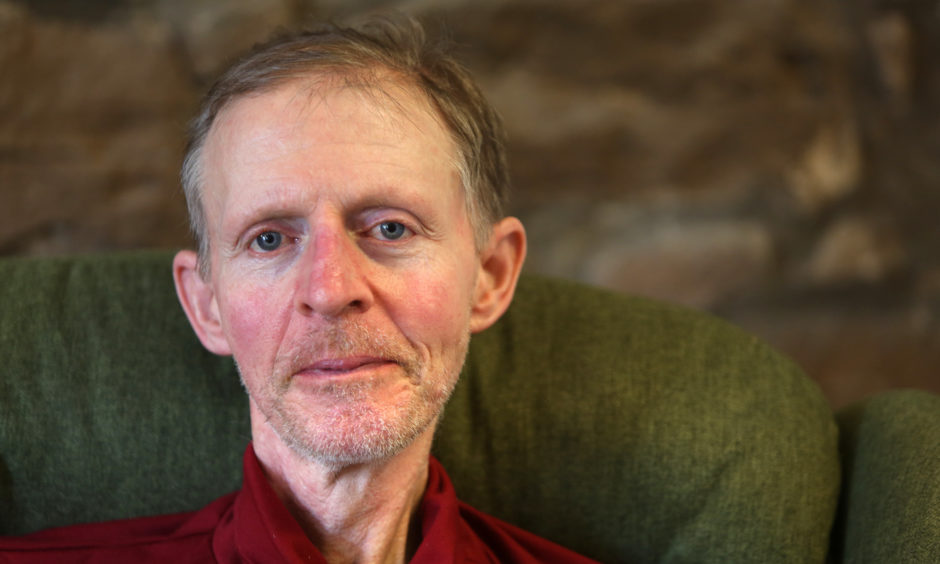 Inspirational teacher, inspiring human being, formidable campaigner – some of the touching tributes which have poured in for former Fife teacher Donald Grewar.
The former Madras College maths teacher, known affectionately as Mr G, has passed away.
Since being diagnosed with Motor Neurone Disease, Mr Grewar worked with his family, friends and pupils to raise not only awareness of the condition but tens of thousands of pounds for charity.
Madras rector David McClure said: "Donald was an inspirational maths teacher and very caring guidance teacher.
"He was an excellent colleague who believed passionately in education.
"Although his subject was maths he was equally passionate about music, literature and sport."
Mr McClure added that everything the Dairsie man did was calm and measured.
"He was more than an inspirational teacher, he was an inspiring human being."
Even as his illness progressed Mr Grewar, who attended Hutchesons' Grammar before studying for his BSc and MSc in Indiana, "delivered for all of his pupils".
"Many senior pupils were desperate to come and work as peer tutors in Donald's classes to support him," Mr McClure revealed.
"He got the most out of everything in life and even through his illness he was incredibly positive. He will be sorely missed."
Mr Grewar, who taught in America and New Zealand as well as in several Scottish schools including Brechin High, Hazlehead Academy and Lathallan, arrived at Madras in 2008.
He and his wife Mindy have two children, Mairi and Calum.
Away from the classroom, Mr Grewar, who collected an Unsung Hero award last year, was a keen sportsman and music lover.
He was a marathon runner, played cricket, golf and football and loved fishing and hunting.
He was a Queen fan, loved travelling and was a keen reader.
He had completed his fifth marathon just weeks before experiencing the first symptoms of MND in 2013.
Not only did he campaign, his courage inspired others to do likewise.
Saddened by the news and offering condolences, MND Scotland's head of fundraising Iain McWhirter said: "In the nearly five years since his diagnosis, Donald and his close friends and family have helped raise over £10,000 for MND Scotland.
"We are now putting that money to use to help others in Scotland affected by MND, as well as funding groundbreaking research into a cure.
"It's people like Donald who inspire us to work harder than ever before to fight back against MND."
Local SNP MP Stephen Gethins said: "Donald was a huge inspiration to all who knew him and showed real resilience in the face of a terribly cruel illness.
"I was lucky to have known him and it was a privilege to have worked with Donald as he campaigned formidably to raise awareness of MND.
"It was clear through his work just how highly he was thought of by everyone who knew him from colleagues at school to friends and neighbours.
"Everyone who knew Donald will be feeling a gap in their lives just now, mourning a husband, father and friend.
"We should take some comfort in the resilience and courage that he showed in recent years and the positive legacy that he has left."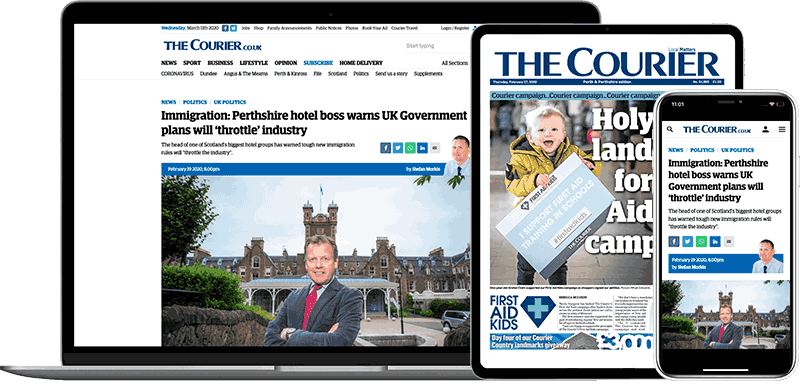 Help support quality local journalism … become a digital subscriber to The Courier
For as little as £5.99 a month you can access all of our content, including Premium articles.
Subscribe