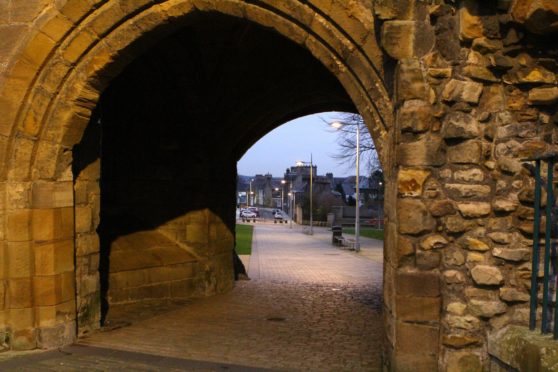 Police investigating an attack in which the victim suffered horrific neck injuries want to speak to two people they believe were nearby.
As a probe into the assault on a 21-year-old man in Dunfermline on New Year's Day continues, detectives have renewed their appeal for witnesses.
It is believed a weapon was used to inflict severe injuries on the victim, who has since been released from hospital.
Dunfermline CID is particularly keen to speak to a man and woman believed to have been in Monastery Street where the incident occurred in the early hours.
The woman was carrying a cream-coloured handbag and the pair are believed to have come from the Kirkgate area through St Catherines Wynd into Monastery Street.
The suspect has been described as an Asian male aged between 20 and 30, between 5ft 9in and 6ft tall and of medium build. He had dark hair, a trimmed dark beard and was wearing a dark coloured tracksuit.
Detective Sergeant Christopher Dow said: "This has been a particularly frightening experience for the victim and he has suffered a very serious and painful injury.
"We believe a weapon may have been used, though our inquiries are continuing to confirm this.
"As part of this investigation, we are specifically interested in speaking to two people in the area who may have vital information.
"These individuals, or anyone else with any relevant information, are asked to contact police immediately."
The attack occurred some time between 4am and 5am.
Police previously said the nature of the injury suggested that a weapon had been used and that it was sheer good fortune the consequences were not more severe.
They have already asked for anyone who witnessed the incident or has CCTV footage from the area to get in touch.
They also asked anyone at Hogmanay celebrations in the area to check photographs they had taken in case they included a man matching the description.
Dunfermline CID can be contacted by dialling 101 and quoting incident number 2038 of January 1.