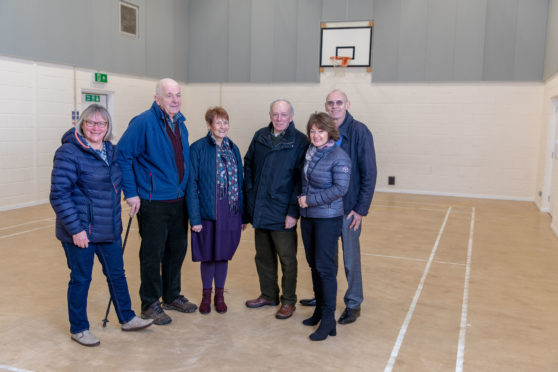 There may be a glimmer of hope for a rural Fife community centre at risk of closure.
Carnock and Gowkhall Community Centre, formerly owned by Fife Council, has been run by a community trust for 14 years.
Fife Council has given aid via a recurring £3,400 grant as well as 20 hours a week of caretaking staff cover but officers have decided to withdraw the caretaking service entirely, from April 1.
This, said the trust, jeopardised the financial stability of the centre – the only one in the local area – and will force its closure.
Submitting a petition to South and West Fife area committee, trustee David Lord said the council's decision had been presented as a fait accompli.
There was no prior consultation, or opportunity for negotiation, nor was there an impact assessment to see how the community might be affected.
Ward councillors were "kept in ignorance" until a community meeting was called.
The trust had funded a backlog of repairs and its slight surplus was earmarked for ongoing maintenance.
"There are no contingency plans in place to support groups who will have to vacate the building should it close," he said.
Local community manager Alastair Mutch said it was not the intention to jeopardise the centre.
Since the decision, council staff have continued to offer the trust support, as had Fife Voluntary Action.
He said based on financial information and the continuation of a grant, the centre could remain viable.
The trust has stressed providing staff was part of the contractual agreement between the council and trust in 2003-4 as part of the change of ownership.
Mr Mutch added neither the trust or the council has managed to produce any documents confirming this.
He said the historical arrangement had to stop, explaining other organisations receiving recurring grants do not also receive council staff time.
While the trust has benefited from this for 14 years, the management of council-run facilities had had to change "for numerous reasons".
He said: "Until now these changes have not impacted on the community trust, unfortunately it can no longer continue."
However, the committee heard there were anomalies when it came to recurring grants given to similar trusts – Crail Community Association received a "couple of hundred pounds" while North Queensferry and Kincardine were each given around £10,000.
The suggestion was, if staffing was withdrawn, the grant could be increased.
A Fife-wide review was out with the gift of the committee, and in any case might not be done before the change in Carnock came into force.
It was agreed meetings would continue and the matter of helping with a local community planning budget grant application be considered to try to help in the short term.