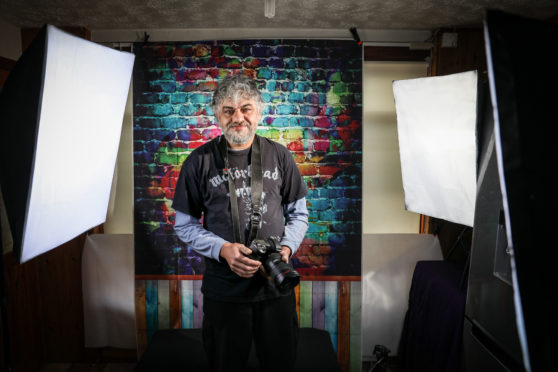 At his lowest point after having a stroke, RAF veteran Robbie Woods could not leave the house and had lost 70% of his memory.
The 54-year-old, from Glenrothes, has been on a slow but steady road to recovery since the fateful day in June 2016, when he collapsed at home alone with no way of calling for help.
He had already suffered a pair of  TIAs (transient ischemic attacks), with symptoms similar to a stroke, earlier in the day.
He has made a full comeback thanks in part to support from Chest, Heart and Stroke, and is fundraising for the charity.
Robbie, who is a keen photographer, is holding a portrait photo-shoot at his home on February 10, with proceeds going to the organisation.
He said: "Having a stroke was the scariest moment of my life, and bear in mind I've been on various tours with the RAF.
"It was terrifying as I had no idea what was happening.
"I first started having symptoms at work – I now work for a security company – and fell against a wall.
"It turned out I had a TIA. On my way home, I was at the bus station when I had another TIA. I got home and my wife was on night shift, so it was scary when I collapsed again.
"That was me having a stroke then. I couldn't move my left side at all and I'm left-handed, so I couldn't call 999 when I tried.
"My wife  found me on the floor when she came home. I couldn't get myself up at all. At that point I still didn't have a clue what was happening."
Robbie's wife then called the emergency services and he was taken to hospital.
His prognosis didn't look good, as his memory had been severely impaired and he struggled to carry out basic tasks.
He added: "About 70% of my memory was gone.
"I remembered who I was and who my family were, but whole time periods had been wiped from my brain.
"I couldn't remember anything about a tour in Ireland that I'd been on, for example, and a lot of my childhood memories were gone.
"It felt really weird, it was like I didn't trust myself to do anything. I was too scared to leave the house as I couldn't do the simplest of things and I was scared it (a stroke) could happen again."
Robbie had a number of therapies and rehabilitation exercises provided by Chest, Heart and Stroke, which helped him retrieve his lost memories.
He is now using his new-found health to give something back to the charity. He will be taking portrait photos in his home studio in return for donations, which will go towards CHS.
For more information, call Robbie on 01592566539 or drop into his studio at 45 Haddington Crescent, Glenrothes.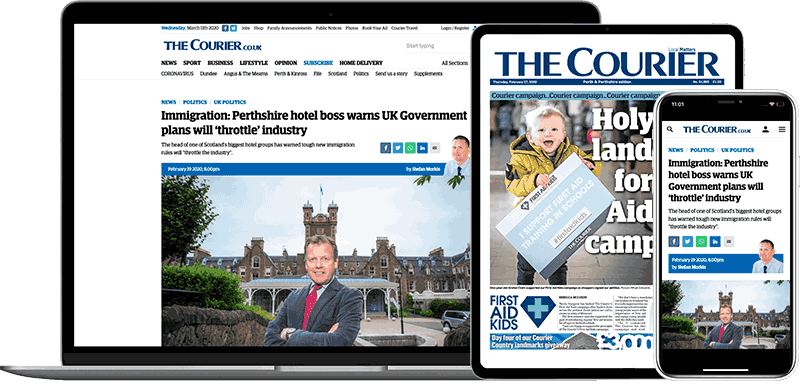 Help support quality local journalism … become a digital subscriber to The Courier
For as little as £5.99 a month you can access all of our content, including Premium articles.
Subscribe