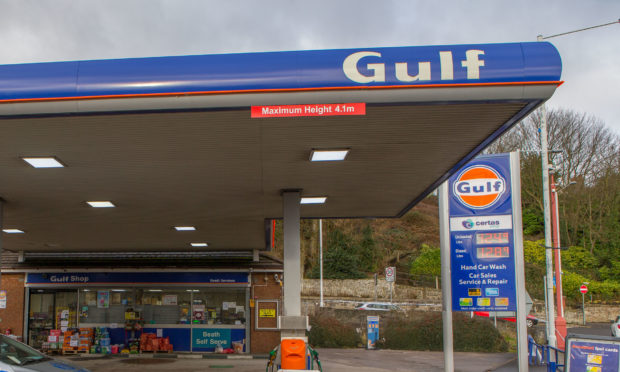 A Cowdenbeath petrol station was shut temporarily during the seizure of fuel thought to be illegal.
It was among four stations across the UK hit in a three-day swoop by HM Revenue and Customs officers.
More than 80,000 litres of suspected illicit fuel was seized.
HMRC refused to identify the particular Cowdenbeath station involved but photographs on social media showed Beath Services, on the High Street, closed on January 12 when the operation was conducted.
A sign erected on the forecourt said HMRC testing was being conducted.
The other stations targeted by HMRC between January 11 and 13 were in Leeds, Motherwell and the Hillington area of Glasgow.
The action followed the discovery of about 73,000 litres of fuel thought to be illicit.
The value of duty lost on that amount of fuel could amount to about £56,000.
A 30-year-old man from the Crossmaglen area of County Armagh was arrested in Leeds and brought to Scotland for interview.
He has been released pending further investigation.
The seizures and arrests came after a suspected fuel laundering plant in Northern Ireland was dismantled by HMRC officers.
Two men were arrested.
It is thought the plant has the potential to produce more than 10 million litres of illicit fuel annually.
Joe Hendry, assistant director of HMRC's fraud investigation service, said: "Fuel laundering is unregulated and dangerous.
"Illicit fuel is sold at reduced prices and motorists may think they are getting a good deal because it is cheaper.
"I would caution them to think again as the true cost is far from a bargain."
Laundered fuel is red or green diesel which has been filtered to remove the government markers. Chemicals or acids remain in the fuel and damage fuel pumps in diesel cars.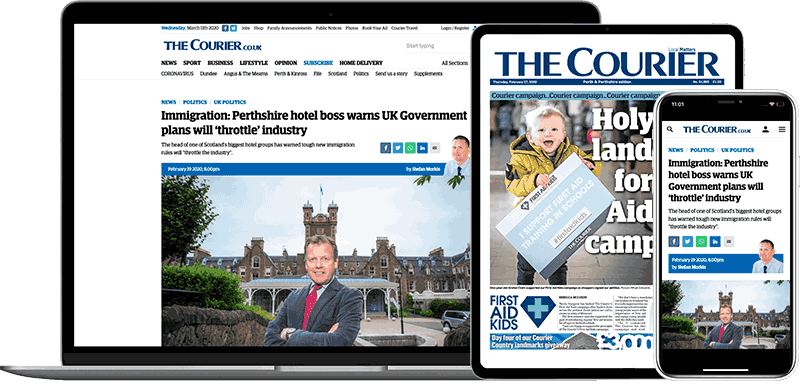 Help support quality local journalism … become a digital subscriber to The Courier
For as little as £5.99 a month you can access all of our content, including Premium articles.
Subscribe