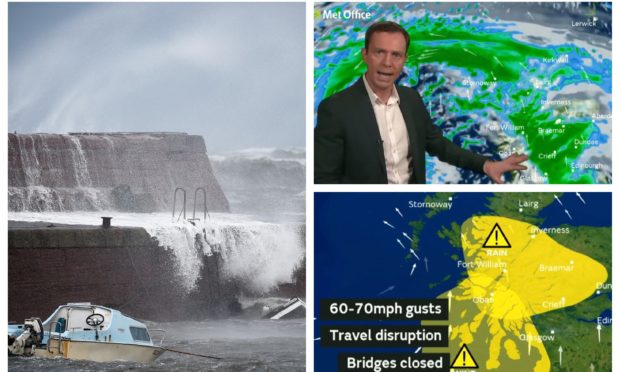 High winds caused the temporary closure of Cowdenbeath High Street on Friday after a large sign at the bingo hall was partially pulled off the wall.
A fire crew arrived were dispatched to the scene to secure the area and cars and pedestrians were temporarily diverted.
A warning has also been issued by the Centre for Stewardship at the Falkland estate, advising members of the public to avoid walking in the area over the weekend as Storm Erik continues to hit.
They said: "Please avoid walking through the forest or around any large trees while the wind is strong.
"Warnings of high winds into Saturday evening will make for dangerous conditions here on the estate.
"Any large tree is potentially a risk with broken branches or whole trees likely to come down.
"The sudden thaw from the top of the hill is saturating the soil, especially in Maspie Den, and could cause landslides and trees to uproot.
"Path inspections and clearing works will take place first thing on Monday, and it is likely that walkers will be out here on Sunday, but please do not approach any fallen trees and they are not safe to climb on.
"For your safety we would recommend avoiding walking here for this weekend."
High wind restrictions were put in place on the Forth Road Bridge, although traffic was still flowing on the Queensferry Crossing due to the wind shields on the route.
A number of properties in the Fife area were also left without power over the course of the day on Friday.
SP Energy Networks said: "Our electricity network has been impacted by high winds and heavy rain caused by Storm Erik in the Fife area, and is affecting a significant number of customers including our most vulnerable.
"Our engineers have been dispatched to site and will assess damage to the network and when safe to do so, will work to get the power back on in stages with all customers expected to be back on by 7pm.
"We are sorry for the inconvenience."
Any customers needing extra help or assistance are ask to contact the firm on 0800 092 9290.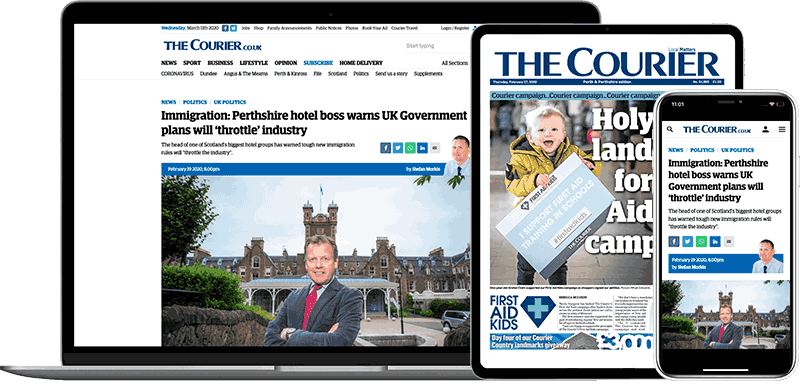 Help support quality local journalism … become a digital subscriber to The Courier
For as little as £5.99 a month you can access all of our content, including Premium articles.
Subscribe