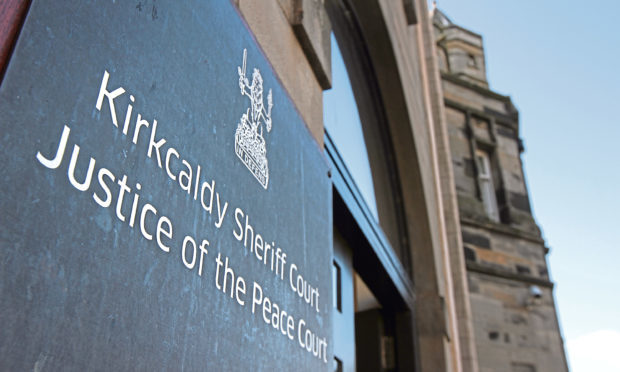 A Fife pensioner who threatened to join the French Foreign Legion after court proceedings against him were postponed has faced yet another delay.
Thomas McCabe appeared at Kirkcaldy Sheriff Court yesterday where his trial was due to continue. However this time, it was his own lawyer who failed to appear.
The 73-year-old is accused of behaving in a threatening or abusive manner by pointing an imitation handgun at a taxi driver before spinning the barrel and cocking the hammer.
McCabe, a former soldier, is also charged with being in possession of a deactivated revolver without lawful authority at Dykeneuk in Leven on May 26 2017.
The pensioner, of Greengates in Leven, denies the charges against him and some evidence has already been heard from taxi driver William Begbie.
Pensioner cocked imitation firearm and pointed it towards taxi driver, court told
He previously told the court he had dropped McCabe off at his home address and gone into the property where he saw an assault rifle mounted on the wall.
He added that the pensioner then appeared with another gun, which he identified as a Smith and Wesson, before cocking the gun which was pointed at his stomach.
When McCabe appeared in the dock on Wednesday, another lawyer told the court that defence solicitor Mary Walker was unaware of the latest date and was not present.
Kerr Sneddon added that she had been absent from the January 14 hearing due to a family bereavement and was now asking for the case to be adjourned to a later date.
Fife pensioner threatens to join French Foreign Legion after court trial delays
McCabe voiced his frustration to Sheriff Alison McKay, saying: "This is the seventh time I have appeared over the last 21 months.
"It costs me £23 every time I come here for a taxi because the buses are rubbish."
He urged the sheriff to desert the case against but she refused due to the serious nature of the charges.
Sheriff Alison McKay said: "I should apologise to you because I am aware that you came to court in January and the case couldn't proceed because I wasn't here.
"You will be aware that the court has a process and because the proceedings have already started, the exact same people have to be here for it to continue.
"We are not in a position to proceed."
Leaving the dock, McCabe added: "For the next hearing, my care of address will be Dignitas."
At the last calling of the case, McCabe threatened to run away and join the French Foreign Legion which recruits foreigners to serve as infantry soldiers.
The trial is due to resume on March 19.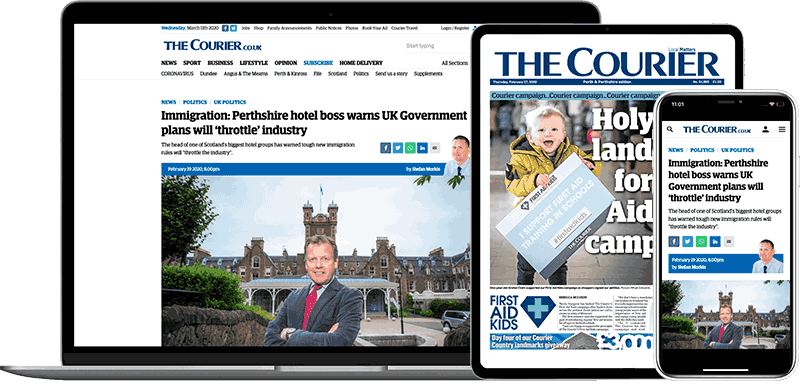 Help support quality local journalism … become a digital subscriber to The Courier
For as little as £5.99 a month you can access all of our content, including Premium articles.
Subscribe