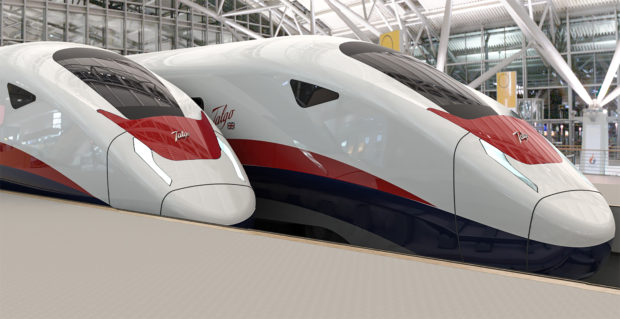 The president of Spanish high-speed train manufacturers Talgo has maintained Brexit of any kind will not affect the company's plans to set up a new factory in Fife.
On the day when the UK was supposed to be leaving the European Union, Talgo reaffirmed its commitment to reinvigorating the UK's rail sector by forming its main base at the former Longannet Power Station near Kincardine with an innovation hub in Chesterfield.
Around 1,000 manufacturing jobs could be created as a result of the Fife factory, while supply chain partners and apprentices will also be sought from other areas across the country.
Talgo's plans remain dependent on securing future orders, particularly to build high-speed trains for the HS2 project, but Carlos de Palacio, Talgo president, said plans for the factory site are being progressed without delay.
He said: "We are going full steam ahead with our plans.
'The current UK political situation does not deter us. We are engineers and not politicians. We are very excited about the opportunity which Talgo can provide for the benefit of all of the UK."
Longannet was chosen as the company's preferred primary manufacturing location after Mr de Palacio personally undertook fact-finding missions of all the shortlisted sites.
That search lasted 18 months, crossed much of Britain, and saw very detailed discussions with land owners, development agencies, local authorities, research establishments, schools, colleges and universities.
"We have established lasting relationships with all the countries, regions and areas of the UK which we have visited," he added.
"We are now developing those relationships to make sure that Talgo provides great opportunities UK -wide.
"We want to encourage innovation and develop skills in all parts of the UK."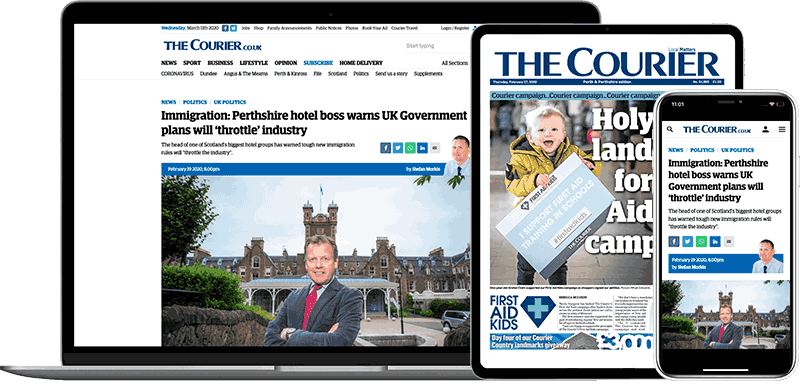 Help support quality local journalism … become a digital subscriber to The Courier
For as little as £5.99 a month you can access all of our content, including Premium articles.
Subscribe