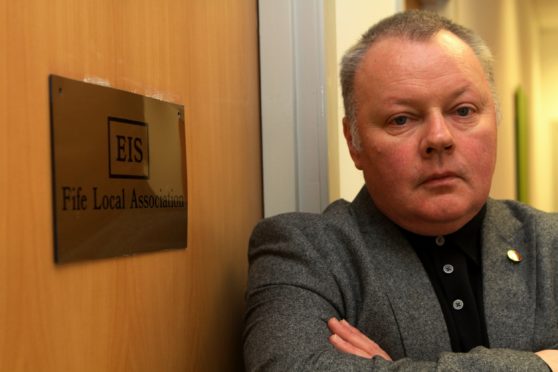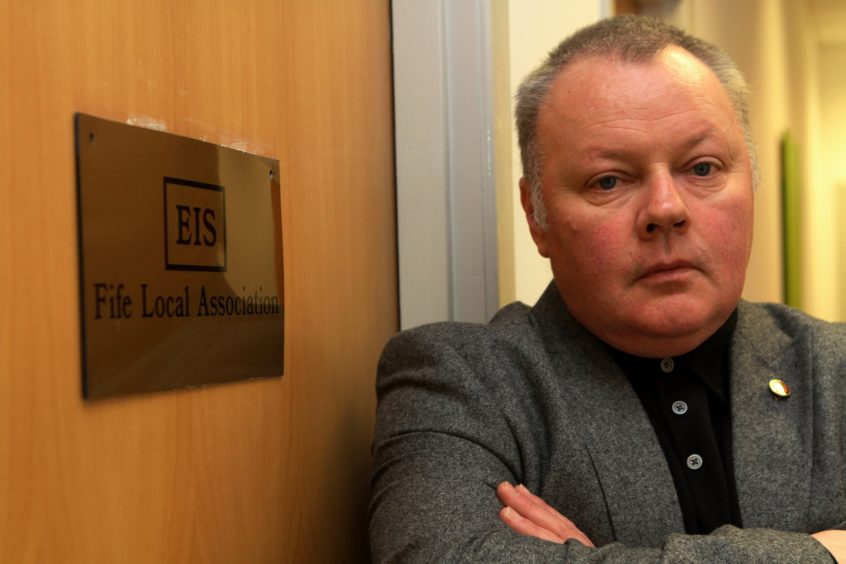 Fife secondary school teachers could be balloted on strike action over changes to their working conditions.
The EIS teaching union has failed to reach an agreement with Fife Council on proposals to slash promoted posts and salary cuts the union has described as "life changing".
Headteachers at the kingdom's 18 secondary schools have been told to find savings of £1.3 million this year. Among the proposals is the loss of 25 promoted posts this year, with the same again the following year.
The EIS is worried it will result in increased workload and stress for those who are left.
Fife EIS publicity officer David Farmer said the next step would be to call a meeting of the Local Negotiating Committee for Teachers (LNCT).
And if an agreement is still not reached, teachers will be balloted on industrial action.
Mr Farmer said: "Teachers have shown over the last year they are prepared to take action to defend their conditions and make things better.
"Many of the promoted teachers are going to lose their posts. There will be conservation for three years and then teachers would have to take a life changing salary cut.
"For every teacher in secondary schools it would mean increased workload and a detrimental effect on behaviour management because promoted staff have a key role in managing student behaviour."
Fife Council's education boss maintains the changes would not have a negative impact on pupils and teachers.
But Mr Farmer added: "As well as not being good for teachers, I don't see how anybody could argue that it would be good for kids in secondary school."
Fife secondary school budgets are being slashed by a total of nearly £2.4 million over the next two years.
Last year, a consultation was launched with staff at all 18 secondary schools in the region.
Mr Farmer said teachers in West Dunbartonshire had successfully overturned a similar proposal after taking strike action.
"We're not at that stage yet, but we have a model to follow which was successful," he said.
With schools facing brutal budget cuts, drastic measures including eliminating subjects and cutting the school week are being considered across Fife.
Balwearie High School in Kirkcaldy, St Columbas RC High in Dunfermline, Madras College in St Andrews and Waid Academy in Anstruther have either shortened the school week or have plans to do so.
The council's head of education Shelagh McLean said: "It's important to understand that we have been through a lengthy consultation process with teachers and trades unions. The proposals that are now being implemented have been developed within each school, by teachers, school management teams and the trade unions – they are not educationally unsound.
"The management responsibilities associated with existing promoted posts are being considered fully and, where appropriate, will be undertaken through the promoted posts within the new structures. These posts will be sized and salaried, in line with national guidelines, according to the new responsibilities attached to each post.
"We do not believe the new structures will have a negative impact on pupils, parents or our teachers."