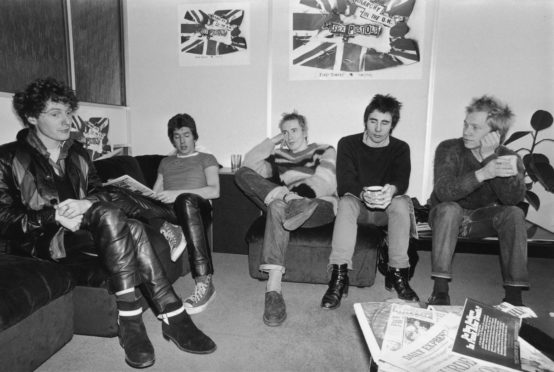 Two rock icons will be raising the roof of the Rio Community Centre in Newport next month.
Former Sex Pistol Glen Matlock and Earl Slick, who has played guitar for David Bowie and John Lennon, have been booked for an intimate gig at the venue on May 25.
It will not be Matlock's first visit to the Rio. He played there in 2017.
But this time he brings with him an all-star band, who will also be performing in La Belle Angele in Edinburgh the night before.
Matlock has fond memories of the Rio, where he received a warmer welcome than the Pistols –  Glen, singer John Lydon (Johnny Rotten) and drummer Paul Cook – did in Dundee in 1976.
"I really liked the people and we had a laugh," he said.
Remembering the Dundee gig in the seventies, he continued: "We played in Dundee. We played in a teacher training college really early on.
"We'd come up on the train – me, John and Paul – and stayed in a hotel on the banks of the Tay.
"We did a gig and got bottled badly. We kind of hid in a dressing room directly behind the drums.
Anarchy on the River Tay – How a cancelled Sex Pistols gig in Dundee changed music history forever
"When they had run out of ammunition we had a drink. Someone asked us why we didn't come out and play more and I said 'it's because you were throwing glasses at us'.
"They said 'we were told you liked that kind of thing'. That's Dundee for you."
Matlock said touring commitments had meant that he and Slick had not been able to team up in the past.
"Finally we'll be in the same place at the same time," he said.
"We've got a good rapport and feed off each other well musically. We've become quite good chums."
Also in the band are Stereophonics producer Jim Lowe and drummer Chris Musto.
The event has been made a reality by local punk rock fan Simon Rankin, who also set up the 2017 gig.
Two years ago, he contacted Matlock out of the blue about coming to Newport and was delighted when the rocker agreed to play in Fife.
He said: "It's a great coup to have the whole band including a Sex Pistol and Earl Slick, who has played with Bowie and Lennon, playing at the Rio Community Centre.
"They'll certainly raise the roof. I'm a big punk rock fan and am especially interested in the story of the Sex Pistols.
"They were going to come back to Dundee and had the Caird Hall booked, but then there was the swearing on the Bill Grundy show and they were banned from everywhere.
"Dundee council banned them from all venues."
Tickets are available from the Rio centre and Groucho's in Dundee.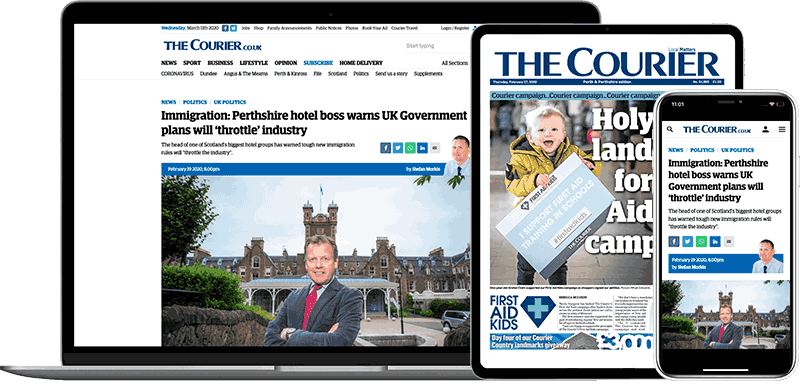 Help support quality local journalism … become a digital subscriber to The Courier
For as little as £5.99 a month you can access all of our content, including Premium articles.
Subscribe