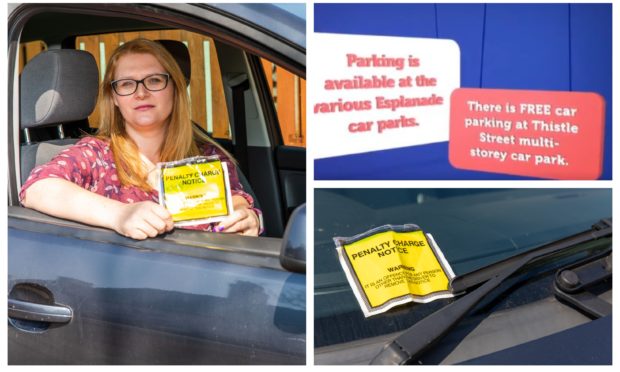 Fife Council has apologised after a blunder over free parking during the Links Market left a mum in tears.
Mum of two Katy Stevenson, 38, had already spent £50 at the Kirkcaldy fun fair on Wednesday when she returned to her vehicle at Thistle Car Park to find she had been hit with a £60 penalty.
Ms Stevenson, who runs a hypnotherapy business in Rosyth, had decided not to pay for parking after seeing a video, put together by Police Scotland and shared by the council, which advertised free parking at Thistle Car Park during the event.
Heading to the Links Market tonight & wondering where you can park? Watch our quick video message for some important information, including details of FREE parking.

🚫PLEASE DO NOT PARK IN NO PARKING ZONES 🚫#KeepingYouInformed #LinksMarket2019 pic.twitter.com/5fcNE1EXaH

— Fife Police (@FifePolice) April 17, 2019
The council has since admitted it was an error and said parking would only be free in the evenings.
It's not known how many other drivers were caught out.
Bosses have agreed to waive Ms Stevenson's charges on this occasion but she is urging other market-goers to beware — and advising anyone else who returned to an unexpected ticket to appeal the fine.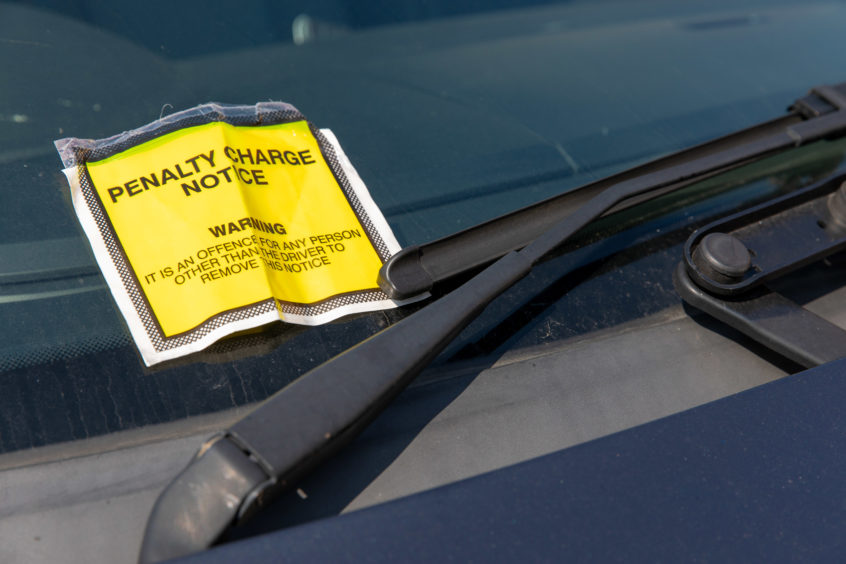 She said: "I stood in the car park in tears because the ticket meant I couldn't afford to treat the kids to a meal.
"The day had already cost me a pretty penny. I'd spent £50 on rides. I've got two kids. They didn't go on an awful lot and we were only there for an hour.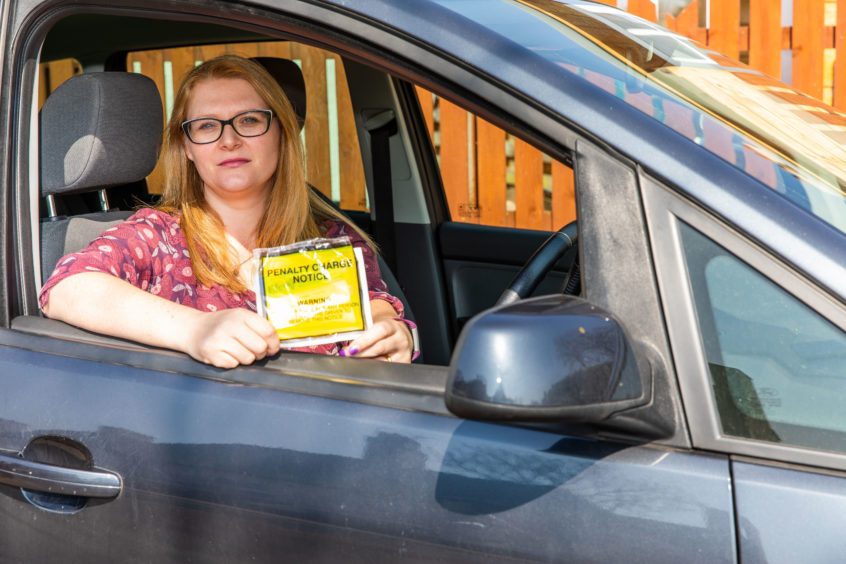 "I don't mind paying £1.60 for parking, but I do mind paying £60."
Fife Council has now admitted there had been a mistake in the video, with free parking only available at the Thistle Car Park from 6pm onwards.
The authority said visitors to the Links Market should be aware that normal pay and display charges would apply at its car parks during the duration of the event.
Hello Katy, thank you for your tweet. We have sought clarity from Fife Council and they have issued a correction to the advice.

You can see it here: https://t.co/h53dK8mEpD

Please contact Fife Council to discuss the Penalty Charge Notice you have received.

— Fife Police (@FifePolice) April 18, 2019
Ms Stevenson received a letter on Friday morning confirming her parking fine had been waived.
She said she was happy with the outcome and urged others caught out by the error to appeal against their fines.
"Not everybody would complain," she said. "A lot of people would just pay the fine."
Scott Blyth, lead consultant of Fife Council, said: "We apologise for any confusion that may have arisen regarding parking charges at the Thistle multi-storey car park, which may have affected some drivers on Wednesday.
"A clarification has been issued to remind drivers that normal parking charges apply up to 6pm.
"After 6pm free parking is available at all Fife Council car parks, including the multi-storey car parks, for use by visitors to the Links Market.
"For the small number of drivers who may have been affected on Wednesday having used the Thistle multi-story car park, we ask that they follow the standard appeals procedure and we will be able to consider these particular cases appropriately."