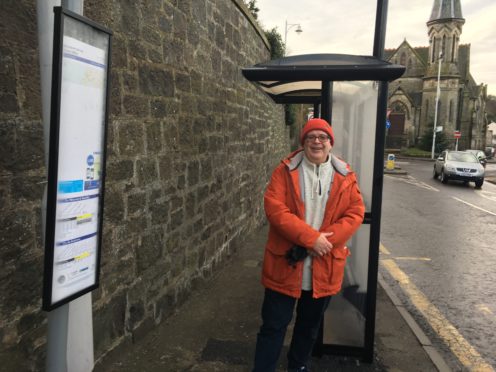 Fife bus users are being hit by the impact of budget cuts, it has been claimed.
Liberal Democrat councillor Jonny Tepp has suggested the provision of new bus stances across Fife has been scaled back because of the requirement to make savings, even where shelters are sorely needed..
The Tay Bridgehead elected member said his ward was home to a number of places where waiting for a bus is unpleasant during wet and windy weather, yet none have been erected despite repeated requests.
"In my ward there is a demand for two new bus shelters that I know of and according to transportation nearly 80 have been requested across Fife that cannot be provided," he said.
---
>> Keep up to date with the latest news with The Courier newsletter
---
"I have visited the Tay Bridgehead locations in the wind and the rain and know that shelters would make a difference to my constituents in these locations.
"These are not new requests but we have to keep telling residents that there is no budget for bus shelters.
"Bus use has been falling in recent years and the lack of provision of basic infrastructure for passengers must be one factor in this decline.
"I'm calling on Fife Council to take the issue to the Scottish Government and to explore how this budget can be re-instated."
Mr Tepp said he had figures which show Fife's transportation service has logged 16 requests for north east Fife, 21 for mid-Fife and 39 for south Fife, although those have not been met.
This contrasts with more than six years ago, when budgets allowed for around 10 to 12 new shelters each year.
As adding new bus shelters creates an additional cost, because each shelter creates a liability for non-domestic rates, Mr Tepp said it was time to consider whether the 884 bus shelters in Fife really do constitute business premises that must pay the rates, and whether the £60,000 raised in Fife alone should be better spent.
Martin Kingham, roads network service manager, said recent requests have not been met for either budgetary reasons or a lack of available space.
"The service has a modest budget for maintaining the council's inventory of bus shelters, which includes provision for any that need to be completely replaced," he said.
"If a community identifies a need for a new shelter and has found funding to install it, we'll advise on the suitability of the location and whether or not the council can afford to adopt it for maintenance."
Strategic spokesperson and Labour Councillor Altany Craik also revealed there are currently 21 bus shelters in Fife in need of repair.
"Some of these repairs have been delayed through a lack of availability of the contractor employed by the service to carry out the works," he said.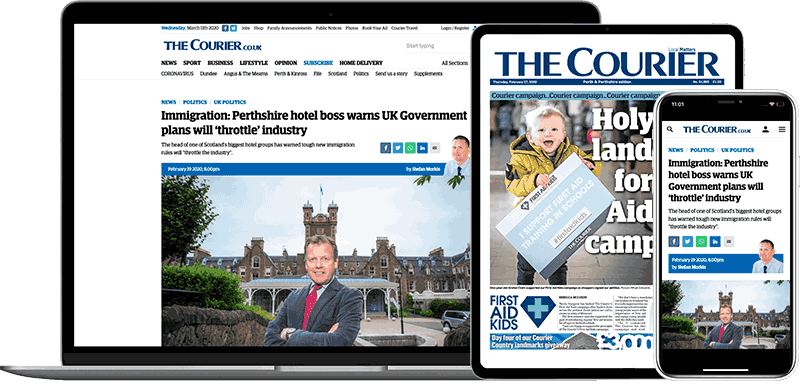 Help support quality local journalism … become a digital subscriber to The Courier
For as little as £5.99 a month you can access all of our content, including Premium articles.
Subscribe