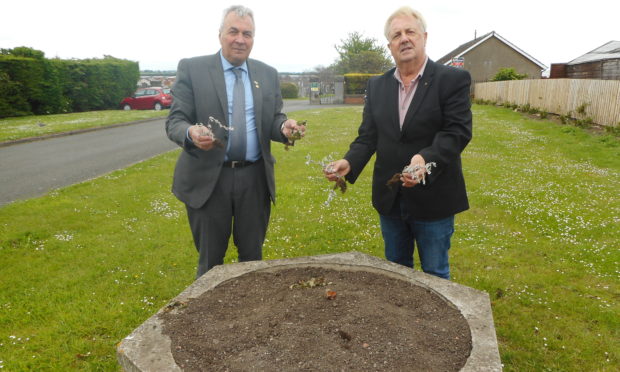 Thieves and vandals have been plundering flower beds and planters in public places across Levenmouth.
Once-blooming beds in Buckhaven, Methil and Leven have been stripped bare, with scores of plants wrenched from their roots and either removed completely or left strewn across the ground.
Even cemeteries have been targeted, with a large planter at the entrance to Methilmill ransacked and left bereft of colour.
Police have confirmed they are investigating the spate of thefts and vandalisms which have blighted the area.
Pots full of blooms hung up by volunteers from environmental charity Clear, at the entrance to Buckhaven, also disappeared after being hauled off a fence.
The selfish actions have been condemned by councillors and volunteers, who have worked hard over many months to make their communities more attractive.
Michelle Ratcliffe, chairwoman of Buckhaven and Denbeath Community Council, said someone had also used a knife to strip bark from several trees at Toll Park in Buckhaven.
She has branded the incidents disgusting.
"Whoever is doing this should be ashamed of themselves," she said.
"We work hard to make our town look nice.
"We dedicate our free time to volunteer in the community and a minority of people don't even take a second thought when destroying our efforts. Shame on you, whoever you are."
She added: "It's really, really disheartening when the community is putting so much time and effort in."
SNP councillor Ken Caldwell, convener of Levenmouth area committee, said he had had reports of thefts and vandalism across the locality.
"It's very sad and very disappointing that these plants and planters have been stolen," he said.
"Some have just been removed and strewn around the ground, such as outside Methilmill Cemetery.
"Organisations such as Clear and Fife Council have gone to great lengths in time, effort and money to make our community look good but the actions of a minority of people spoil it for everyone.
"These are in very public places. Somebody must have seen something."
The thefts and vandalism has been reported to police, who are investigating.
A police spokesperson said enquiries were ongoing.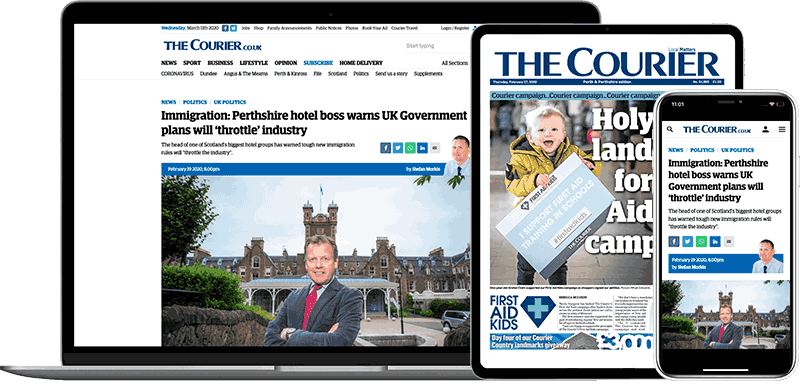 Help support quality local journalism … become a digital subscriber to The Courier
For as little as £5.99 a month you can access all of our content, including Premium articles.
Subscribe