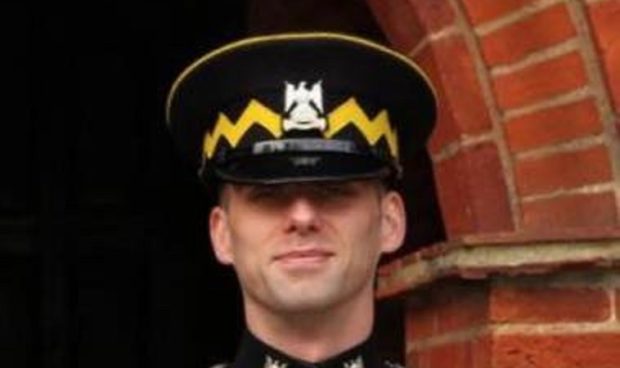 A soldier from a Fife-based regiment was raising money to help others suffering from mental ill health when he died.
Sergeant Gordon Adam, 35, was one of two members of the Royal Scots Dragoon Guards to lose their lives within two months.
Sgt Adam, whose regiment is based at Leuchars, had signed up to a marathon challenge for the Samaritans, spurred into action by suicide in his family and circle of friends.
Following his death in July, his pledge to complete the Samarathon by running or walking 26 miles over the course the month was completed by others in his name.
Family, friends and colleagues also got together to raise money in his memory, and more than £14,000 has been collected for the suicide prevention charity.
His death and that of Lance Corporal Christopher Wilson in June are under investigation by the Army and are expected to be the subject of a fatal accident investigation.
Just days before he died Sgt Adam set up a fundraising page, in which he said he had attended the funerals of three people who had taken their own lives.
He wrote: "I want to do anything I can to prevent this type of gut-wrenching heartache in anyone else.
"Giving myself a reason to get out running will no doubt help with my own mental health."
The Royal Scots Dragoon Guards described Sgt Adam, who was married with children, as a "great soldier and an admirable man" who had served with "courage and selfless commitment" in Iraq and Cyprus.
The regiment, also known as SCOTS DG, said "Gordy's" competence, humour and kindness of heart exemplified its motto, "second to none".
L/Cpl Wilson was described as a "friend and a brother" and the regiment said: "The tank park will not be the same without his smile, sense of humour and unflinching loyalty."
An Army spokeswoman said: "I can confirm the sad deaths of these two soldiers this summer.
"The circumstances surrounding their deaths is still under investigation and we cannot speculate on the cause until a ruling is made at a fatal accident inquiry.
"Our deepest sympathies are with them all."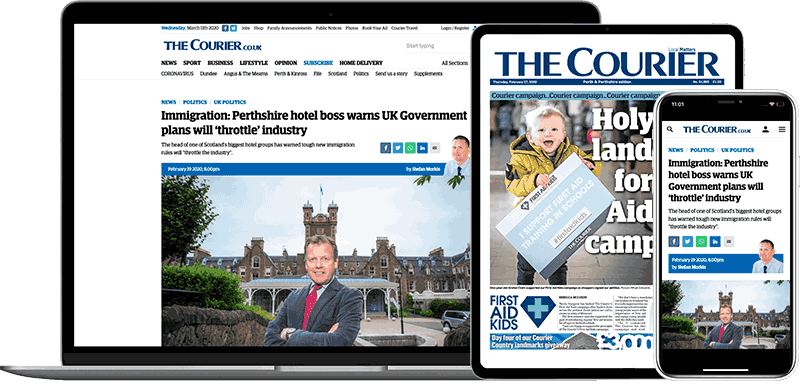 Help support quality local journalism … become a digital subscriber to The Courier
For as little as £5.99 a month you can access all of our content, including Premium articles.
Subscribe