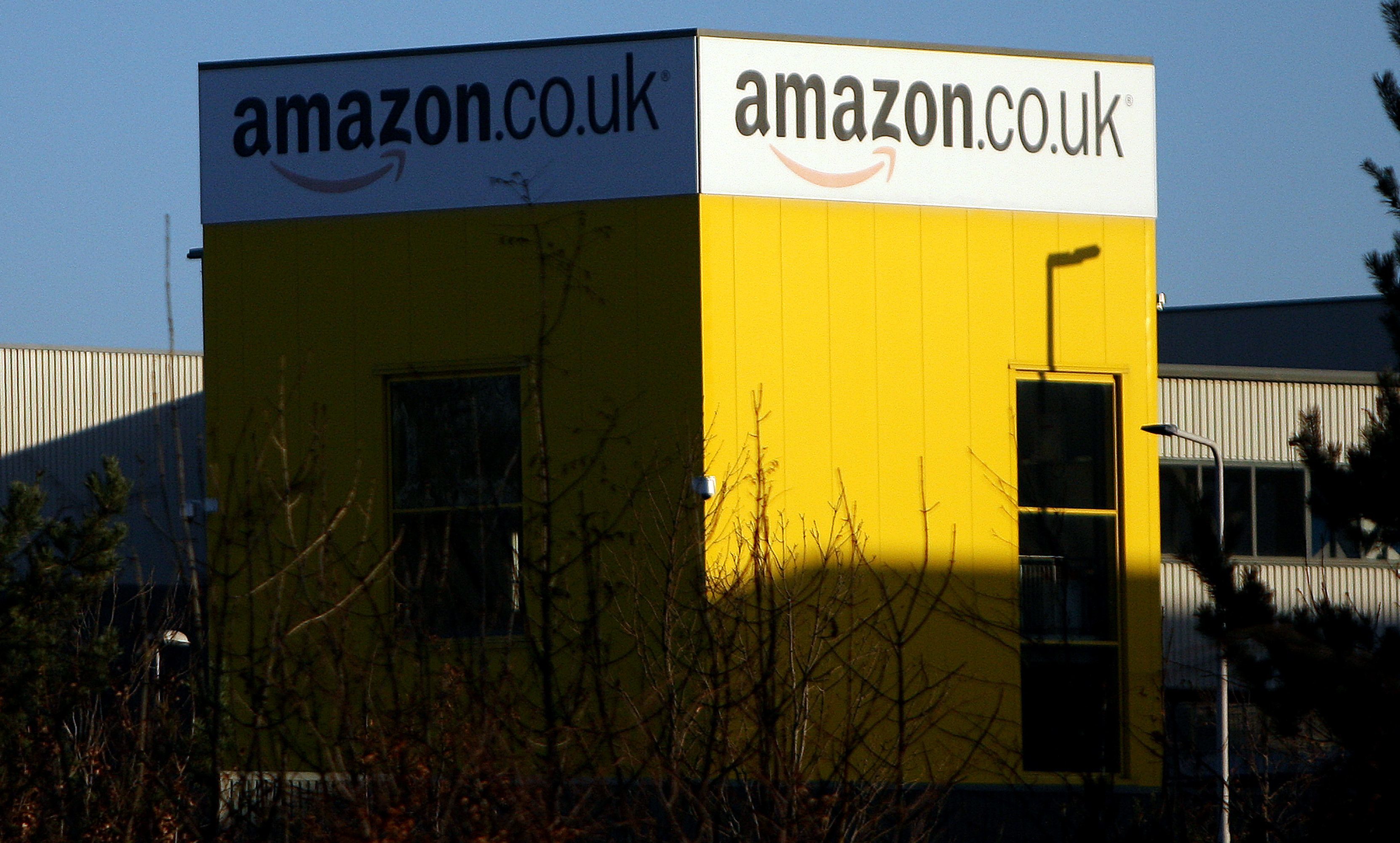 A Fife driver who delivered Amazon orders has hit out at the company's £50 million deal with Fleabag star Phoebe Waller-Bridge.
Thephilius Osemele, from Dunfermline, is still waiting to receive money for work he did for the internet giant last year, despite winning a court case.
He said the contract with Waller-Bridge, announced last week, was wrong when workers at the firm's depots were being treated badly.
He has received backing from Mid Scotland and Fife Green MSP Mark Ruskell, who described the situation as appalling and obscene.
Mr Osemele, 39, worked for six weeks as a "self employed" courier for Fast Despatch, a company that makes deliveries for Amazon.
Based at Amazon's Bathgate depot, he resigned after six weeks but had to take the firm to court after being refused wages.
He was awarded £11,000 but has still not seen the cash.
The law student told The Sunday Mail: "I worked hard as an Amazon courier but things weren't as Fast Despatch described.
"They said I'd have to deliver 100 parcels each day but it was double.
"I'd routinely break driving laws to try and make the deliveries.
"Some days I was out the house for 13 hours and for less than minimum wage.
"It was horrible so I quit. I didn't want to lose my licence."
Mr Ruskell said Amazon shelled out "obscene" amounts to its top stars.
"There is no doubt it can afford to offer those who work for it, either directly or indirectly, decent terms and conditions," he said.
"That it chooses not to is appalling, particularly for a firm that has been in receipt of substantial public funds in recent years."
The deal with Emmy award-winning Waller-Bridge will see the 34-year-old create and produce programmes for streaming service Amazon Prime.
GMB trade union national officer Mick Rix added: "To splash out £50m while drivers are struggling to pay their rent is disgusting."
Amazon uses courier companies like Fast Despatch to make its deliveries and drivers are regarded as self-employed, which companies say gives them more freedom.
Drivers argue it is a way for Amazon to avoid responsibilities such as sick pay, admin costs and holiday pay.
A spokesperson for Fast Despatch acknowledged Mr Osemele was owed wages but disputed the amount and said they were unaware of the court action.
"We recognise how important it is that all drivers are paid correctly and on time," they added.
"We have internal systems in place to ensure this is the case. We had no record of a failure to pay this individual due to an unknown error and we were not aware of the court case.
"As soon as we were advised, we made immediate payment and apologised for any inconvenience caused."
An Amazon spokeswoman said he was not their employee but added: "We are committed to ensuring that the people contracted by our independent delivery providers are fairly compensated, are treated with respect and follow all applicable laws and driving regulations.
"Ensuring drivers have a safe, positive experience is important to us.
"We have a number of ways to share comments or concerns, including escalating any challenge to Amazon through a 24/7 hotline, which works quickly to investigate any concerns and supports drivers."