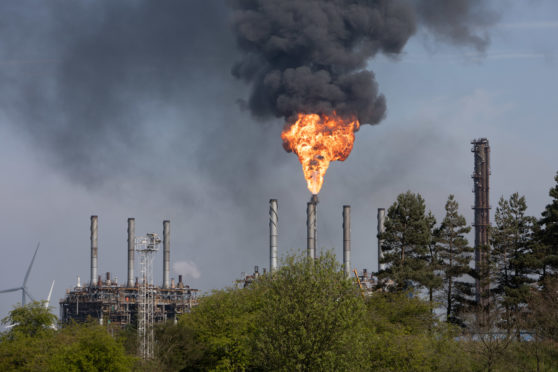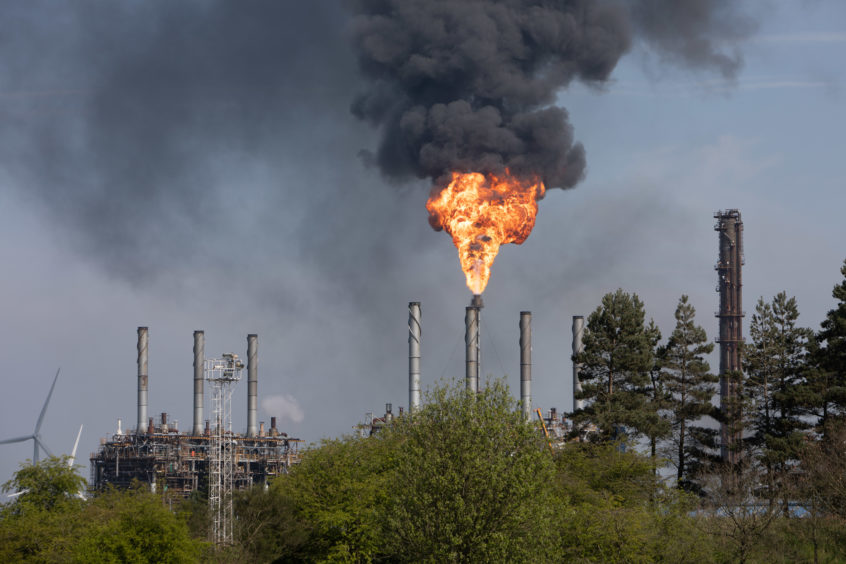 ExxonMobil has called for "an end to over-statement" over its operations at Mossmorran in Fife.
The petrochemical giant intervened following comments from Conservative councillor Linda Holt at a recent full Fife Council meeting.
Ms Holt, a member of the Mossmorran Action Group, asked council co-leaders David Ross and David Alexander if they were aware the operator of Fife Ethylene Plant had been served 10 improvement notices and two immediate prohibition notices by the Health and Safety Executive (HSE) over the last four months.
A spokeswoman for ExxonMobil said: "We understand that Councillor Linda Holt is a board member of a group that is actively campaigning for the closure of the Mossmorran site, which would affect hundreds of skilled, well-paid jobs in the local Fife economy.
"We support calls for a more balanced view, and an end to over-statement."
On May 28, the HSE said ExxonMobil had failed to take all measures necessary to prevent a major accident by continuing to operate with a known gas leak.
Two months later another notice was served stating the company had failed to take measures to reduce the risk of explosion from seven furnaces.
ExxonMobil said: "In June this year, we openly communicated that we had identified a pinhole leak in a low pressure pipe used to inject an additive into our furnaces.
"We immediately undertook a risk assessment in accordance with our strict protocols, which concluded that it could be safely monitored and managed while we worked on an engineering solution, which we executed safely.
"In relation to our furnaces, we already have robust risk management processes in place but, working with the HSE, we have identified further risk reductions actions and are actively progressing these with them.
"We effectively manage such operational matters through our proven procedures, and work closely with the HSE in full compliance with its approved processes."
More than 1,400 people have complained about noise, vibrations and emissions from the complex this year. Exxon recently announced a £140 million investment to address emergency flaring.