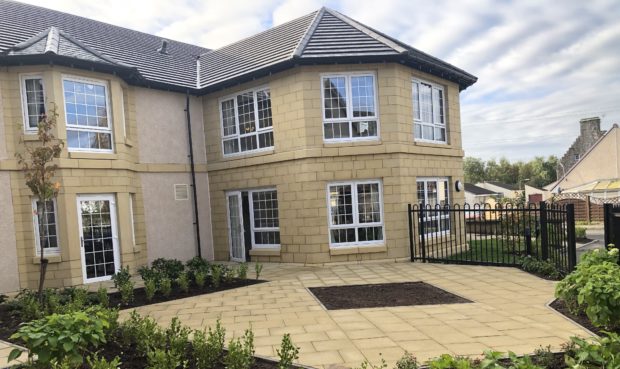 A Fife nursing home ravaged by fire two years ago has welcomed back the last of its evacuated residents.
More than 50 people had to be transferred to alternative accommodation when Forth Bay, in Kincardine, was struck by a major blaze in August 2017.
The fire destroyed part of the Walker Street building owned by Caring Homes, despite the efforts of around 60 firefighters.
However, the return of 12 residents from Glenbervie Care Home, in Larbert, was the final step in an operation which involved rebuilding and refurbishing the nursing and dementia care home.
Forth Bay manager Fiona Day said: "I'm glad to say all our residents are transferred back under one roof.
"They all appear to be extremely happy with their new home and staff are pleased to be back in Kincardine once again."
Forth Bay staff also transferred to three locations including Glenbervie as they continued to look after residents, despite significant changes in their travel arrangements.
Some even visited residents in other homes on their days off to ensure that valued links were maintained.
The wing of the home left standing has been refurbished and a new wing has been built, allowing the addition of six beds.
Improvements have also been made, including different coloured doors on residents' rooms to aid navigation and kitchen and dining areas in lounges for use by residents.
A house-warming picnic is planned to celebrate residents' return and a larger party to thank members of the local community who helped ensure the safety and wellbeing of residents in the aftermath of the fire.
A huge community effort swung into action when the blaze broke out on a Monday afternoon, with every resident evacuated before firefighters arrived.
Local people also provided food and clothing to shocked residents are they were temporarily put up at Kincardine Community Centre.