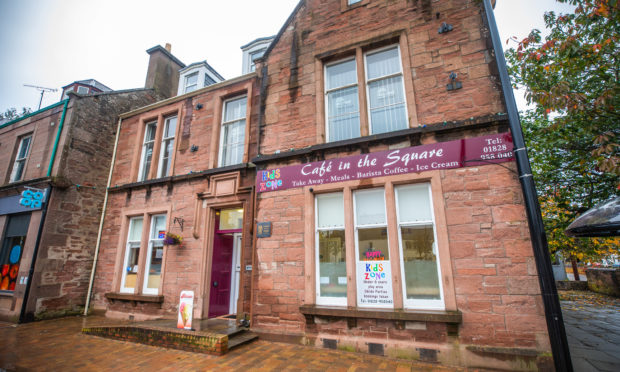 A gang of young vandals are being hunted after they smashed the windows of a cafe on the market square of a Perthshire town causing hundreds of pounds worth of damage.
The front windows of the Cafe On The Square in Alyth were broken on Friday evening between 8.20pm and 8.30pm resulting in extensive damage to the recently opened coffee house.
Police say they are hunting for a large group of people who were in the square at the time, having arrived from Blairgowrie on the bus.
Officers believe the damage was likely carried out by members of the group.
A supervisor at the cafe said the owners had only moved into their new premises earlier this year having previously been located on the other side of the square.
The cafe employee said: "All of the front windows were smashed.
"Apparently there was a party on in the town and a lot of young people were drinking but we don't really know anything else yet.
"We only moved in at the beginning of March. We never had anything like this across at the other place."
The supervisor said staff were alerted to the situation on Friday night after somebody contacted the owners who were on holiday at the time.
The employee and a relative went to inspect the damage and secure the property and the police were called.
A police spokesperson said: "It is known that around this time a large group of people attended in the Square having arrived on the Blairgowrie service bus.
"The damage is thought likely to have been caused by one or more members of this group, and there are likely to be a number of potential witnesses."
The attack follows a spate of vandalism in Alyth last week when a woman was spotted targeting a number of cars on Alexandra Street in the Perthshire town between Wednesday and Friday.
Anyone with information on the Cafe On The Square incident should contact Police Scotland on 101 or Crimestoppers anonymously on 0800 555 111.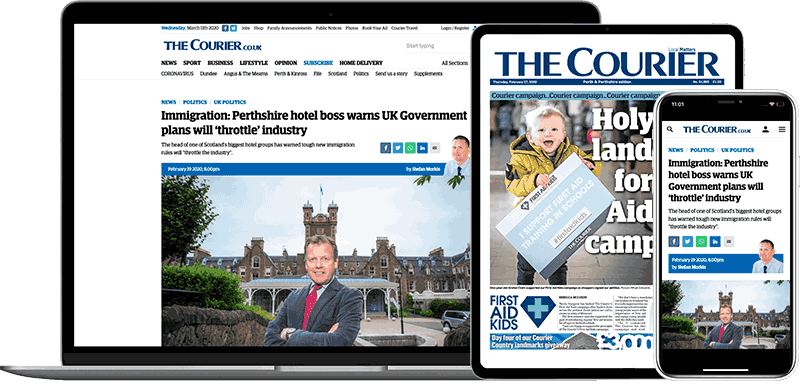 Help support quality local journalism … become a digital subscriber to The Courier
For as little as £5.99 a month you can access all of our content, including Premium articles.
Subscribe