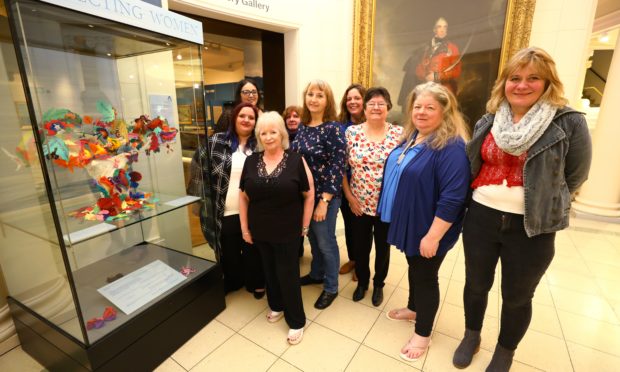 A display celebrating the artistic talent of a group of women who have experienced domestic abuse has gone on show at Perth Museum and Art Gallery.
The group, known as MOJO, includes women who have come together as a result of their experiences and remained close friends through regular meet ups and activities.
Over a number of weeks, the group visited the museum and worked with Culture Perth and Kinross to draw inspiration for their work.
The exhibit consists of a three dimensional tree, fallen leaves and butterflies. The butterflies reflect transformation and change for the women, while the oak tree was chosen as it is symbolic of the strength they have shown on their journeys.
It is the end result of a joint effort by all of the women.
MOJO was formed before their artwork went on display. The women involved spoke of what the group means to them.
One said: "MOJO is about finding yourself and bringing us together.
"We have got to know each other really well, and have become really close friends.
"We have a WhatsApp group, and we know that at eight o'clock at night, we can message each other and someone will be there to help."
MOJO was originally set up as a 12 week programme for the women.
---
>> Keep up to date with the latest news with The Courier newsletter
---
However, the group bonded so well that they wanted to keep the momentum going for MOJO.
They now have regular sessions and meetups. The group said that while some sessions are structured, others are less so, with the women just chatting with each other.
The charity Women's Aid assists MOJO, but the women's group is becoming increasingly autonomous.
They organise outings themselves, including a recent visit to Glamis Castle.
The creation of the artwork is just the latest in a series of events the group has bonded over.
Diane Watt, of Perthshire Women's Aid said: "This has empowered the women, given them a sense of purpose and boosted their confidence and self-esteem.
"Some have learnt new skills and/or shared skills they have but not used for a while."
The display will be on show until January 2020.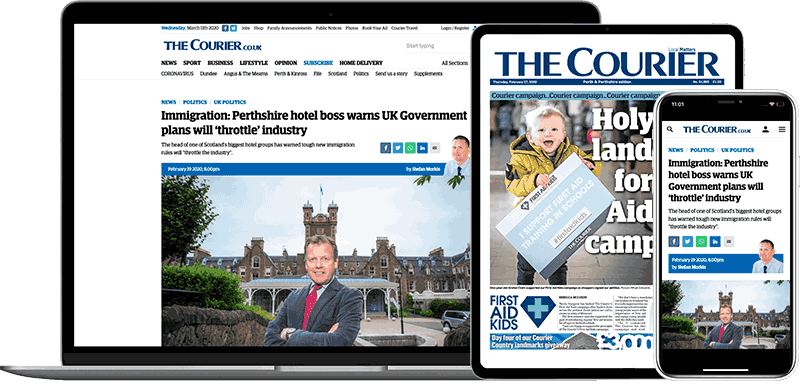 Help support quality local journalism … become a digital subscriber to The Courier
For as little as £5.99 a month you can access all of our content, including Premium articles.
Subscribe