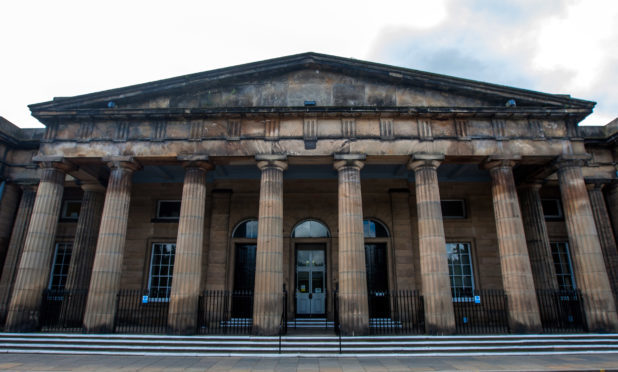 Perth Sheriff Court has been partly sealed off after chunks of masonry fell from the roof during a storm.
The building's front steps have been taped off amid concerns that the public could be injured by sandstone falling from the roof.
The court, which is celebrating its 200th anniversary this year, will now be subject to an investigation in case there is further loose stonework.
A court source said: "There was extremely heavy rain followed by an overnight frost at the end of last week and that seems to have caused the problem.
"Fortunately no one was struck, but a substantial chunk of masonry came off the roof
and landed on the pavement at the front of the building near the door.
"They are going to have to get a team up on to the roof to see if this is part of a greater problem. "It's always a potential issue in a building of this age."
Sir Robert Smirke built the polished sandstone court building in the Greek revival style in 1819.
The interior's largely intact 1860s decorative scheme attracted film-makers to shoot courtroom scenes for the erotic drama Young Adam in 2003.
Key scenes in the film, which starred Ewan McGregor, Peter Mullan, Emily Mortimer and Tilda Swinton, were filmed in the building's main courtroom.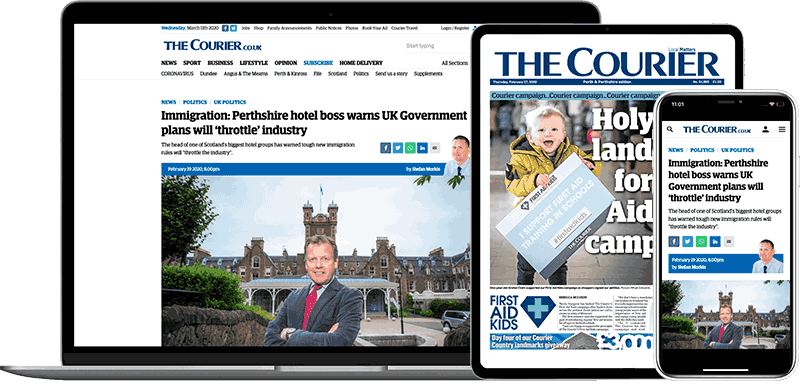 Help support quality local journalism … become a digital subscriber to The Courier
For as little as £5.99 a month you can access all of our content, including Premium articles.
Subscribe