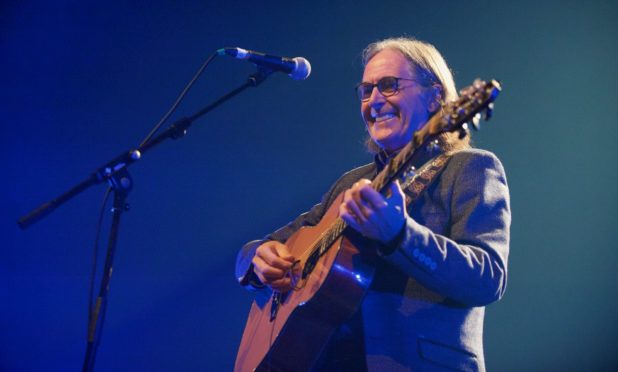 Folk legend Dougie MacLean is promising fans a more intimate and friendly music festival experience next month when his wildly popular Perthshire Amber event returns.
The Caledonia star said he wanted to go back to the roots of traditional UK folk festivals with more emphasis on atmosphere and comradery, rather than concerts with a parade of big name stars.
The live music extravaganza first began in Pitlochry in 2005, and grew into a sprawling 10-day event attracting around 10,000 visitors from up to 26 countries.
But the show was scaled back last year, after a year off to re-think and plan the festival's future in 2017, and the packed programme was distilled into one weekend.
"Basically, it's now a different kind of vibe that suits me in my older years," said Dougie, who turned 65 last month.
"The 10-day festival was brilliant, but it was an incredible amount of work for everyone involved.
"Having it over three days, with a focus on the Dunkeld area, makes it much more sociable."
Dougie said: "This is my 45th year as a travelling troubadour and I thought Perthshire Amber was a great way of bringing fans across from America and Europe over to this part of Scotland, where they can get a wee bit of an atmosphere from the place where many of their favourite songs were inspired.
"It has been great for the local economy too. When it was over 10 days – the festival was bringing in about £1.5 million into the area
"Our last impact study shows that it still brings in almost half that, over £700,000, as many overseas visitors still stay for a  week or even 10 days.
"The hotels, pubs and bed and breakfasts love us during the festival weekend because of the crowds and the music we bring. I think it's brilliant to be able to put something back into your own place."
The festival kicks off on Friday, November 1, with two Amber Concerts at Murthly Castle Chapel. Concerts on Friday night and Sunday will be held in and around Dunkeld, while the traditional centrepiece will be Dougie's own concert at Perth Concert Hall on the Saturday night.
Dougie said: "We wanted to go back to the old fashioned way of presenting a folk festival, with smaller concerts, more music sessions in Dunkeld's great pubs and opportunities for visitors and locals to get involved.
"People want a bit more of a personal connection to the event. They don't want it to be all show business."
Dougie, who revealed this year he has been writing a musical , said he has already written the script for his "secret" musical project.
"I can't really say too much about it at the moment," he said. "But it's something I've really enjoyed doing.
"It's been amazing to put some well known songs of mine songs into different contexts and situations, and it give them a whole new meaning."
He said: "The musical is a work in progress that I've been dipping in and out of, and it'll be great to one day get it onto the stage."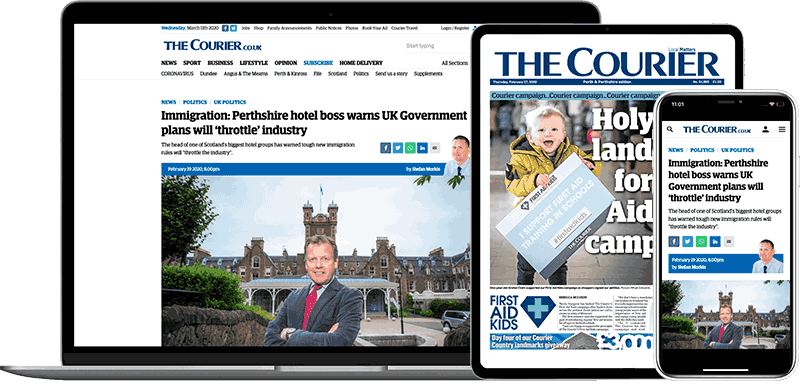 Help support quality local journalism … become a digital subscriber to The Courier
For as little as £5.99 a month you can access all of our content, including Premium articles.
Subscribe