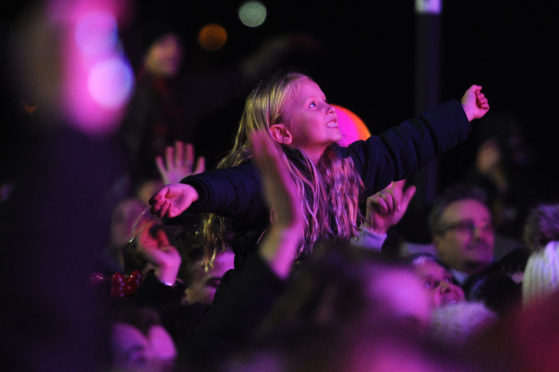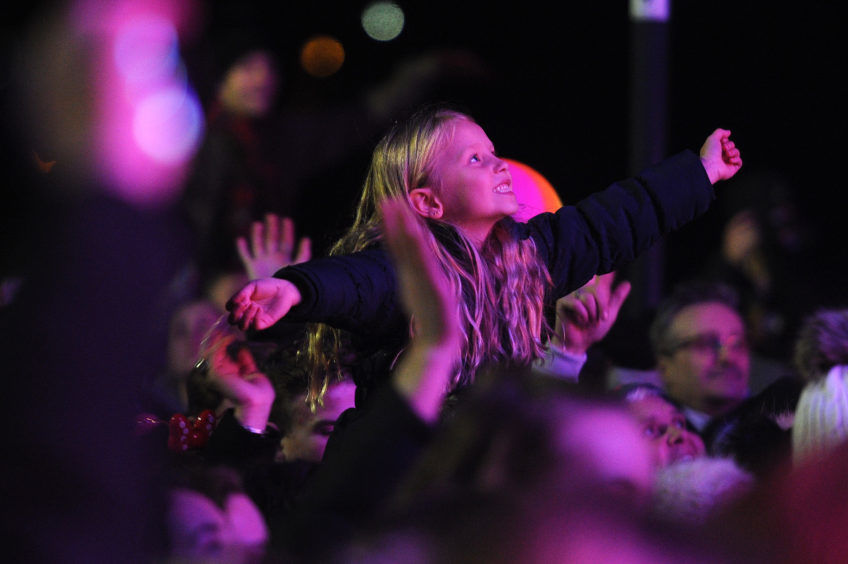 It's strange to think that just a few years ago, Perth's Christmas lights switch-on ceremony consisted of a few hardy souls huddled around a tree on a cold November night.
These days, the event is one of the biggest spectacles on the local calendar, drawing tens of thousands into the city centre for what is now regarded as one of Scotland's most successful festive parties.
Perth and Kinross Council launched its vision for a Winter Festival in the face of considerable scepticism and opposition, not least on the grounds of cost.
But over the years, the local authority has defied critics by building and shaping the event into a vibrant and colourful show that generates genuine excitement amongst local families.
Since its 2013 reboot, the switch-on ceremony has played host to a variety of big-name stars including Peter Andre, Slade, Billy Ocean and Alesha Dixon.
And 2019 will be no exception, with acts already confirmed including Atomic Kitten, Dario G and Nina Nesbitt – all guaranteed crowd-pullers.
Pop group Atomic Kitten revealed as Perth Christmas lights switch-on headliners
It now seems mean-spirited to grumble about the amount of money being spent on the event, given how much it delivers year on year. Not only does it create a free mini-festival for thousands of visitors and residents, but its a great way to promote the city to a national audience.
Yes, there are pot holes to be filled and bins to be collected, but given the immense rewards – nearly £2m for the local economy each year – it appears to be a worthwhile use of taxpayer cash.
And this year the council has pulled out an ace card: a stage appearance that will almost certainly go down as one as one of the shining high points of the city's Winter Festivals so far.
After a campaign that lasted barely a matter of hours, Perth and Kinross Council agreed to let local superstar Lily Douglas get involved in the switch-on.
Lily Douglas to switch on Perth Christmas lights following public campaign
The 11-year-old, who has been battling an aggressive form of bone cancer, will almost certainly get the biggest cheer of the night.
Congratulations to family friend Pete Chan for launching the campaign, and kudos too to Perth and Kinross Council for listening and making such a swift decision.
The switch-on event has its flaws, of course. After all these years, there are still questions about how much local shops actually benefit from it, with some retailers reporting a drop in trade on the day of the event.
But the party must go on, as an expression of how the city is prepared to think big to grab the attention of the rest of the country.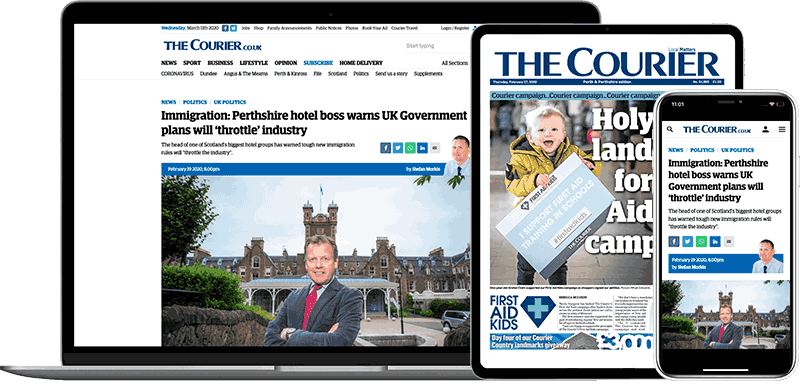 Help support quality local journalism … become a digital subscriber to The Courier
For as little as £5.99 a month you can access all of our content, including Premium articles.
Subscribe