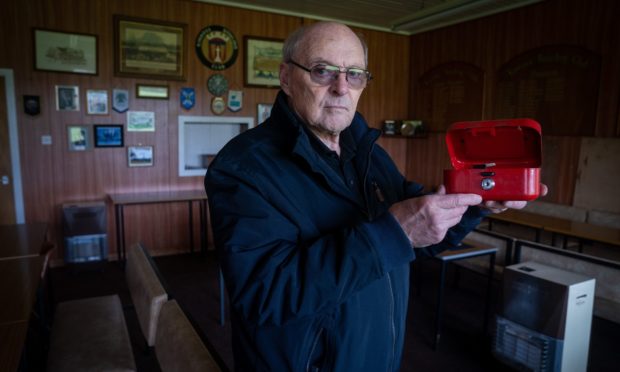 Bumbling crooks who raided a Perthshire bowling club will have their identity revealed after detectives found their fingerprints on a jettisoned cash tin.
Nocturnal thieves broke into Kinross Bowling Club last week by smashing through locked doors. They helped themselves to a collection of valuable items including club trophies, expensive grass-cutting machinery, a 20ft ladder and a collection of electric and gas heaters.
Club President George Rennie is frustrated by the looting but knows members will be able to retrieve most of the goods through insurance.
However, he believes either a discarded cash tin or the pilfering of a pair of priceless club trophies will prove to be the thieves' eventual downfall.
He said: "They took two cups which we think will be identified by anyone they try to sell them to. The Champion's Trophy for the gents was taken and it has every winner since WWII on it.
"The other one is the main team competition and is shaped like a jug.
"They were obviously looking for money or anything they could trade for cash and found an old money box which holds all the spare keys.
"It had been burst open and poured out. CID were looking at it for fingerprints and managed to pick something up. It will take a month or two to come back with whose fingerprints they are but at least they've got something."
Management at Kinross Bowling Club had ramped up security after a previous break-in.
George said: "This is not the first time it's happened – that was about 15 years ago.
"That time, they broke into the lockers and there was nothing valuable left there. It looks like they tried to get into around five lockers again this time too.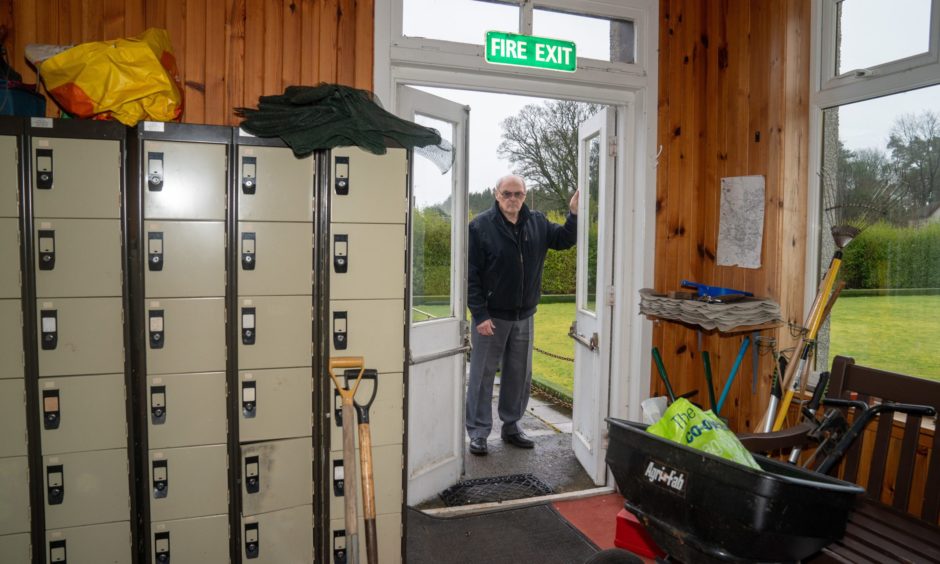 "Somebody saw the door open on Thursday morning and phoned me. I thought it had maybe been the wind, but the doors were broken at the club house, stockroom and shed.
"I think you'd need some tools to wreck the mechanism at the emergency door round the back and you'd need a van to take everything away.
"I've been round to one of our neighbours and watched their CCTV and I've screwed the doors back up. It's terrible. We're just a small club."
The targeting of bowling clubs by thieves has become a persistent problem across Courier Country, with clubs in Brechin, Montrose and Dunkeld all broken into in 2019.
A police spokesperson said: "Enquiries are continuing after a break-in to a bowling club in Kinross sometime between Monday 10 February and 4pm on Thursday 13 February.
"Anyone with any information is asked to contact Police Scotland."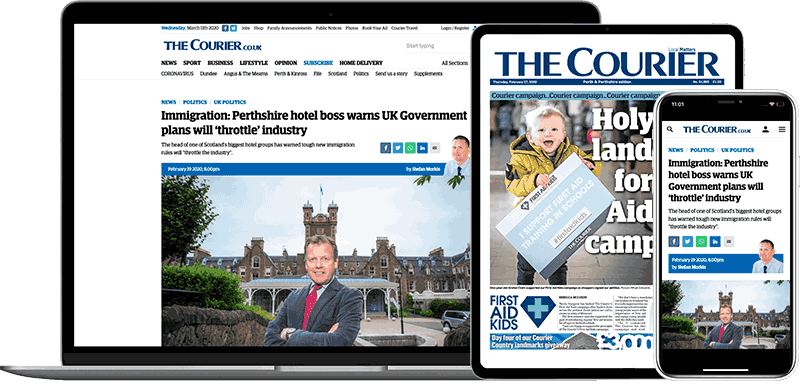 Help support quality local journalism … become a digital subscriber to The Courier
For as little as £5.99 a month you can access all of our content, including Premium articles.
Subscribe