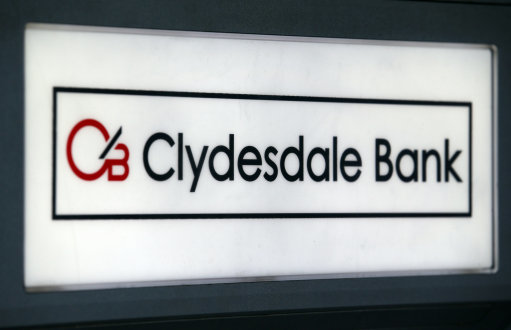 Banks in Crieff and Dundee are being axed as part of a business shake-up, bosses have confirmed.
Around 500 jobs could go after Virgin Money announced plans to shut 22 branches across the UK in 2020. A further 30 branches will be consolidated with nearby banks, after a merger between the Clydesdale and Yorkshire Bank group (CYBG).
Seven branches in Scotland will shut, including the Clydesdale Bank in Crieff's High Street. Bosses say day-to-day transactions at the West High Street outlet have been "on a downward trend" for years.
It will close on June 3, when Clydesdale customers will be encourage to use their nearest branch in Perth city centre, some 17 miles away.
Dundee's Virgin Money branch will close on August 19, and the Clydesdale Bank across the road will be rebranded Virgin Money.
The High Street branch closed suddenly on Wednesday afternoon, ahead of Virgin Money's announcement. It is expected to re-open on Thursday morning.
Conservative MSP for Mid-Scotland and Fife Liz Smith said she wants to meet bank bosses to discuss the potential impact of the Crieff closure.
"This is desperately worrying news, most especially for towns where there has only been one banking facility," she said. "It will undoubtedly have a detrimental impact on local businesses and many residents who live in the more remote rural areas."
She added: "Just like similar issues recently faced by Comrie, these decisions are not taken on the basis of full consultation with the local community and they remove yet another crucial facility from a town."
Clydesdale branches in Dingwall, Dumbarton, Dyce, Wishaw and Sighthill in Edinburgh will also close.
The branch at Arbroath was closed last year.
Lucy Dimes, group business transformation officer at Virgin Money said: "The decision to close branches is never taken lightly.
"The changes announced today are focused on consolidating branches where there is another Clydesdale Bank, Yorkshire Bank and/or Virgin Money within half a mile, as well as closing a number of branches to reflect changes to customer demand."
She said: "As customers change the way they want to bank with us, we are evolving the role of our stores, investing in all of the ways that customers are choosing to bank with us, including a re-imagined Virgin Money presence on the high street."
CYBG paid £1.7 billion for Virgin Money in 2018.
At the time it warned that around 16% of the combined workforce would be cut, losing 1,500 jobs across the group. The 500 roles are part of this restructuring.
At the time, the business said the bulk of the cuts would be in senior management positions as there was little overlap in customer-facing roles.
All three parts of the business are set to start using the Virgin Money brand from 2021, after the group rebranded.