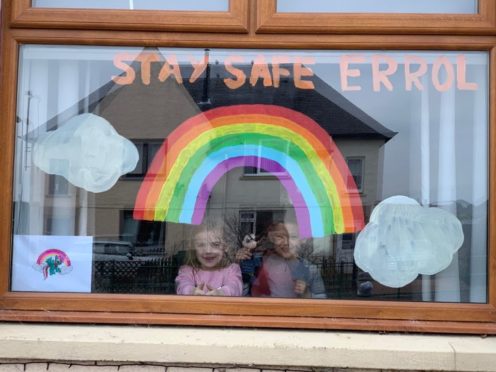 Brightly coloured rainbows are appearing in homes across Tayside, in an effort to boost morale during lockdown.
Stuck-inside families are decorating their windows with technicolour displays to cheer up neighbours and passers-by.
In Carse of Gowrie, more than 120 people have signed up to the Errol Village Rainbows group, just days after it launched.
Members of the social media group have been sharing photos of their own displays, and any they spot when they are outside.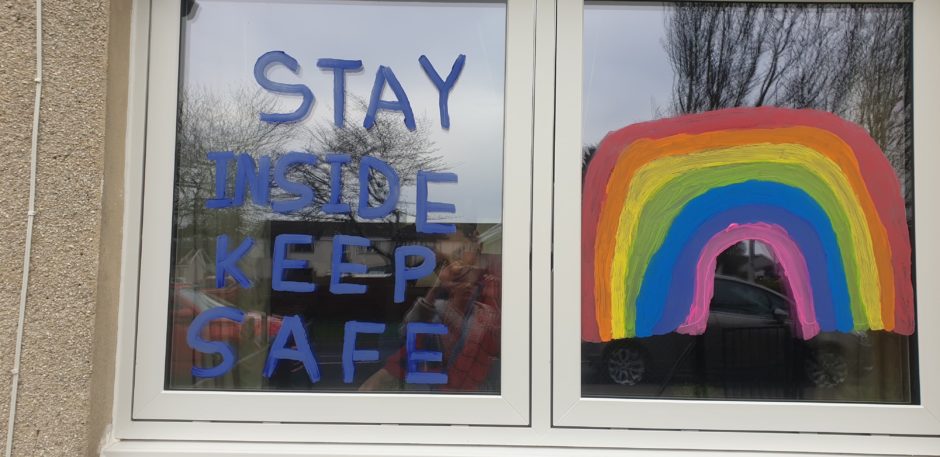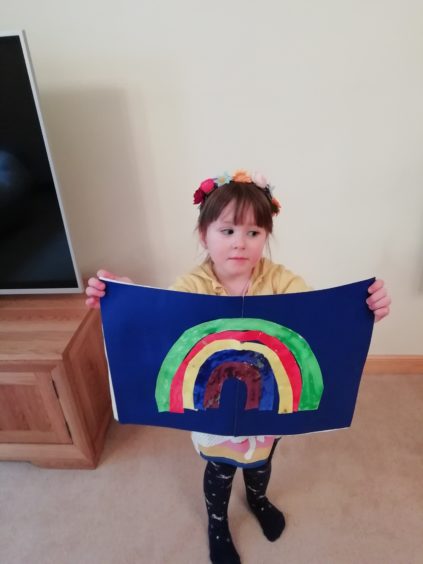 Organiser Carla Marchbank said: "We have had lots of lovely photos. It has been a source of positivity, creativity and distraction, but most importantly connection."
The trend has spread to Kinross thanks to the Rainbow Ramblers Kinross-shire team.
The group, which similarly began on Facebook, already has more than 660 members and counting.
In Angus, Caroline Stephenson said a group of mums in Monikie and Newbigging had got together to promote the rainbow idea after seeing it elsewhere in the UK.
She said: "We thought the idea of putting rainbows in our windows and doors where people could see them was a great idea."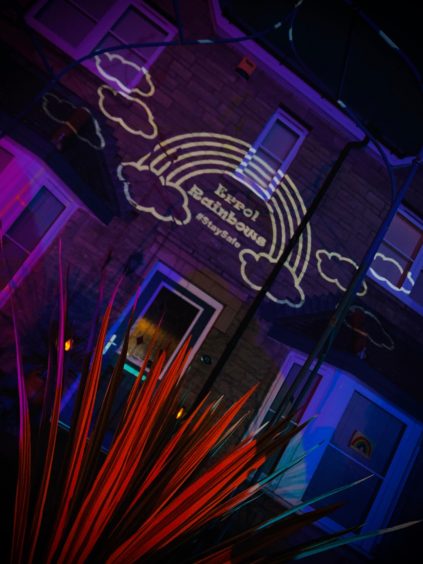 She added: "Although it was mums who first thought about this idea for their children, we thought it could extend to everyone.
"During a time when we are not able to meet up with people we thought it could benefit the entire community and everyone of all ages.
"It would be really nice if older people had them in their windows too so that when the children, or anyone out walking, spotted the rainbow they could wave to the person inside. This would be a great way to keep everyone cheerful and let people know they are not alone and that people are still about."