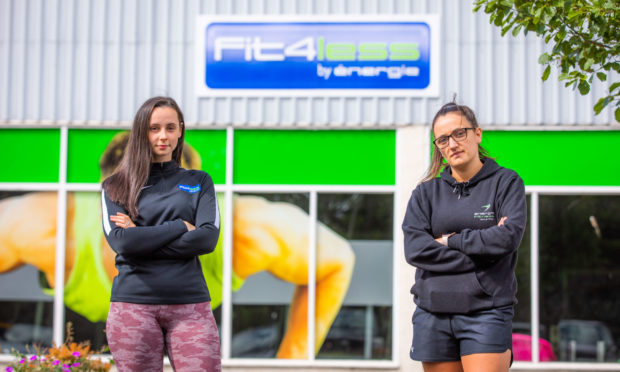 A Perth gym will be torn down to make way for flats, despite a last-ditch plea by the manager to save it.
Councillors signed off on a bid to demolish the Fit4less gym on Canal Street to build 12 flats yesterday.
Councillors advised to sign off Perth Fit4less demolition plans
Plans to build six flats above and behind the gym had previously been approved.
With almost three years remaining on the lease, manager Tammy Fleuchar said the private landlord and developer, Raj Binning, had begun court proceedings to evict the firm prior to Wednesday's meeting of Perth and Kinross Council's planning committee.
It's understood the company will now be looking to the local authority for financial support to cover an estimated £200,000 in relocation costs.
Councillors said they were powerless to stop the landlord from evicting the gym, which has 1,200 members and employs eight people, and that flats would reinvigorate a "dying" city centre.
More than 1,000 people signed a petition and 30 wrote to planners urging them to block the proposals.
Addressing the virtual committee meeting yesterday, Ms Fleuchar was tearful as she pleaded for her gym's future over audio link.
She said: "The community aspect and ethos we try to instil are so worth saving. We're not here to make money. We fill a gap that Bannatynes and LiveActive do not offer. Our membership is the cheapest and more value.
"Our 1,200 members use the gym and use the facilities in the centre, a city centre that we all know is dying out. They go to cafes, buy clothes and they park in car parks, which brings money into the council.
"Is losing a service that delivers to 1,200 members and putting eight members of staff out of jobs really worth it for six flats?"
City centre councillor Eric Drysdale also pleaded with his colleagues, but to no avail.
The SNP member, who chairs Perth and Kinross's IJB, said the council had a duty to protect leisure facilities.
But colleague Tom Gray said: "I don't think we have the powers to overthrow the desires of the property owner.
"I do not think in the long run that the occupiers will lose from this other than in the short term.
Councillors ultimately voted by seven to four to approve the flat plan.
Council officers couldn't confirm if grant assistance would be available, but said they were "confident the council would offer all assistance that it could" to Fit4less with finding alternative premises.
After the meeting, Ms Fleuchar said her team would keep fighting and looking at options for funding and new premises.