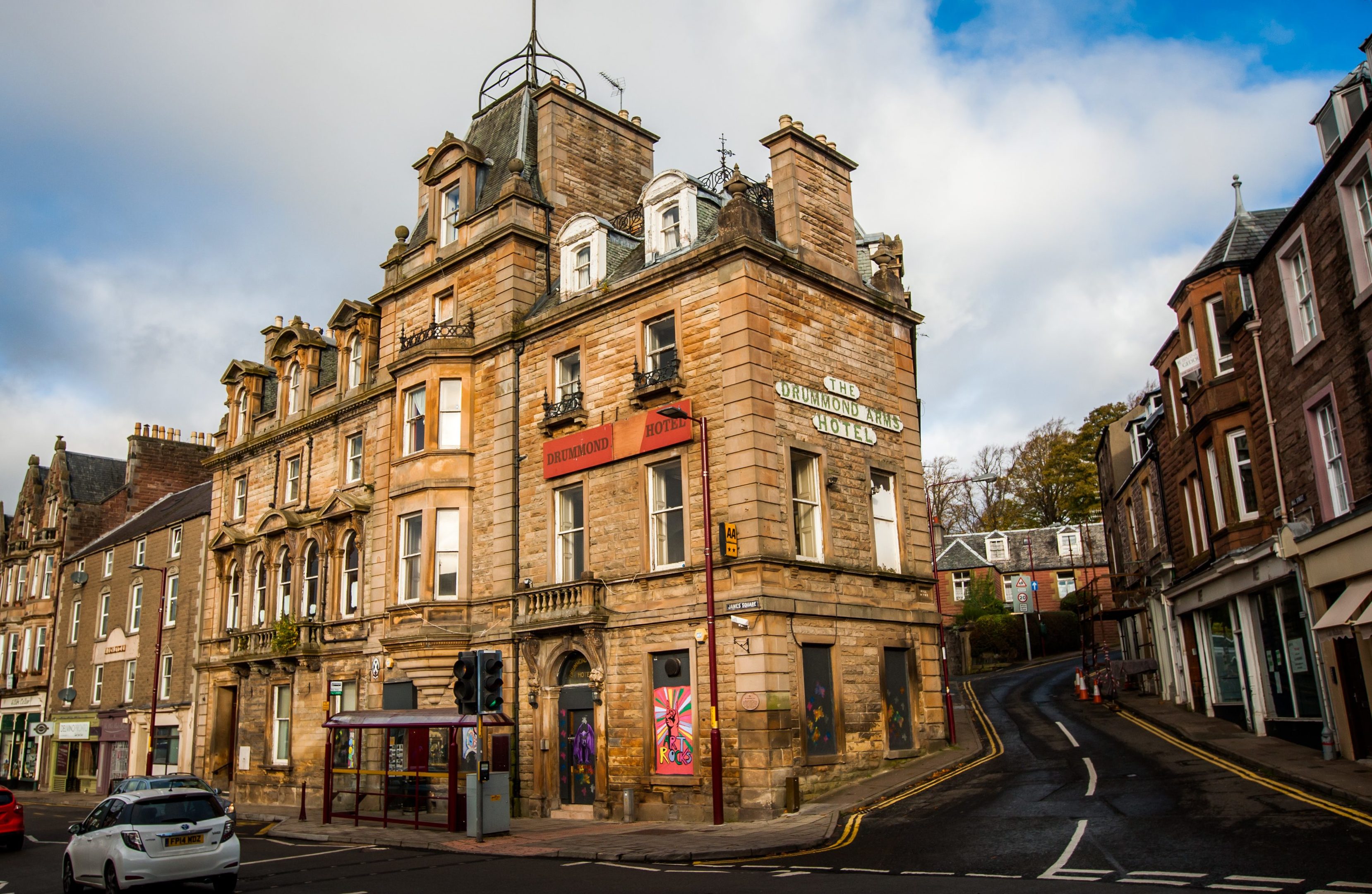 An abandoned former hotel in Crieff could be transformed into a cultural hub and hostel to help boost tourism and the arts in the Perthshire town.
The Drummond Arms has sat as a derelict eyesore for over a decade but the redevelopment of the building is seen as key to the regeneration of Crieff after a community group took charge of the hotel last year.
Drummond Arms Regeneration Limited (DARL) believe there is growing support to redevelop the building into a cultural hub, including workshop and studio spaces, an exhibition and gallery space and retail units.
The group also want to open affordable hostel-style accommodation to provide "cheap stays" for families, cultural tourists and outdoor enthusiasts.
DARL claim that hostel operators have advised that there is a demand for low cost accommodation in the area and the regeneration company is seeking operators for the project.
The latest proposal for the High Street hotel follows a controversial business plan formulated last year to turn the building into 13 luxury flats.
Drummond Arms hotel in Crieff could be developed into luxury apartments
David McCann, chair of the Drummond Arms  Regeneration company (DARL),  said: "The concept is being developed in collaboration and discussion with local creatives and it is clear that there is a growing demand for workshop spaces.
"Many artists from across the artistic spectrum have shown a strong interest in having a Crieff town centre collective workshop space and an outlet for displaying and selling their products as well as a high-end training facility in the creative arts."
Arleen Sinclair who has been developing the project for DARL, added: "We will be launching an advertising campaign in early July, which will focus on finding hostel operators, along with creative businesses that would like to host their business in this amazing town centre heritage building.
"It is important though that we also continue to focus on ensuring that we cover all the bases in respect of a future for the site and so we will also be offering the opportunity to buy the building or, if it becomes an option, the cleared site."
Ms Sinclair clarified however that demolition of the building was a last resort after funding opportunities had been exhausted.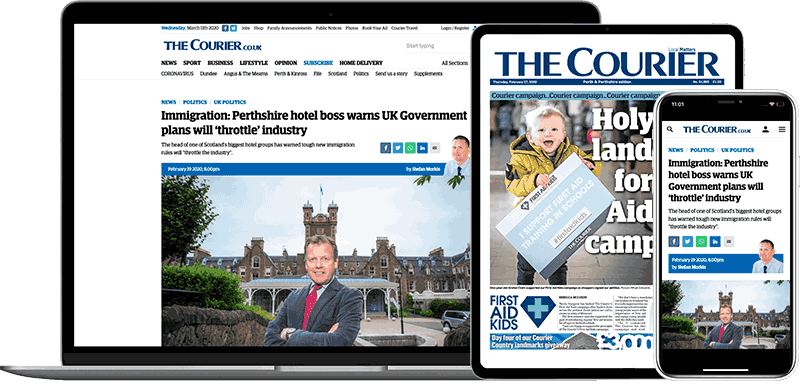 Help support quality local journalism … become a digital subscriber to The Courier
For as little as £5.99 a month you can access all of our content, including Premium articles.
Subscribe