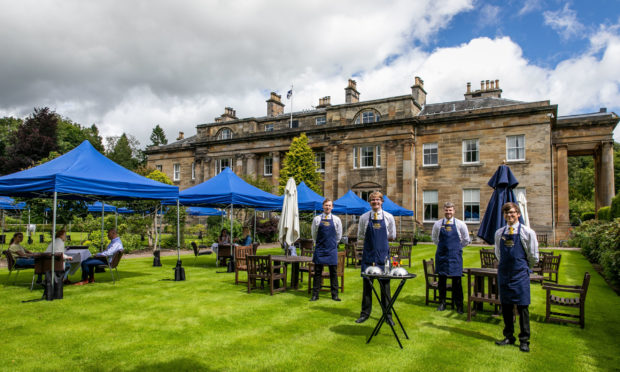 One of Fife's top hotels is looking forward to serving customers al fresco from Monday after taking a £1 million hit during lockdown.
Balbirnie House Hotel managing director Nicholas Russell said the award-winning venue lost around £6,400 a day during the first three months of closure as payments to employees and suppliers continued.
Mr Russell revealed the bride from the following day's wedding had already checked in when the Markinch hotel was forced to close on March 20, and another 80 weddings had to be rescheduled.
Balbirnie is now one of hundreds of businesses preparing for a potential combined class action against their insurers.
"We are now most thankfully fully financed and ready to re-open," he said.
"The 2020 financial circumstances will set Balbirnie House back a few years, but the important things to mention today, are that we're so very thankfully still in business and we fully envisage continuing."
With only outdoor dining and beer gardens allowed to open for now under Scottish Government guidelines, Mr Russell and his staff have created an al fresco version of Balbirnie's bistro on the vast lawn.
They have covered dining for more than 60 guests in individual gazebos and seating for a further 40 people who only want drinks.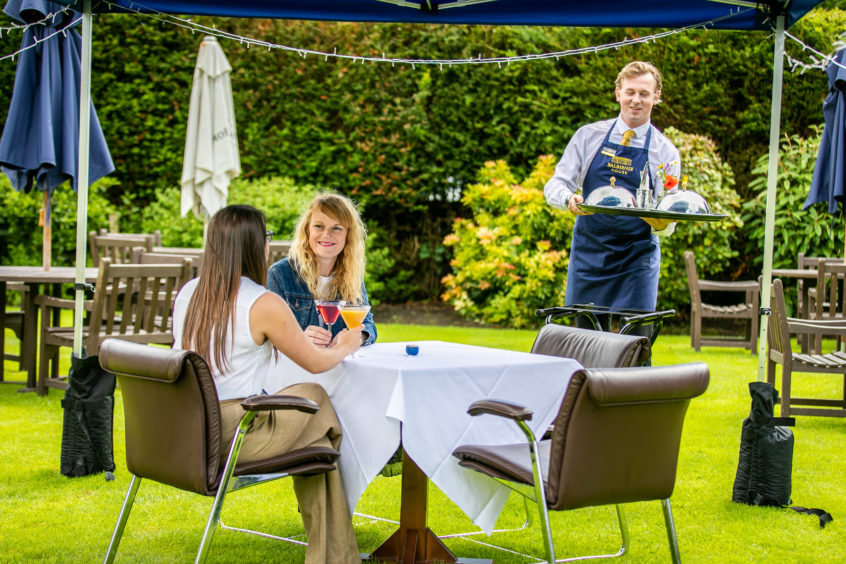 The arrangements, which make social distancing possible, will be in place until September, Mr Russell said.
The outdoor bistro is fully booked for Monday and means 15 of the 85 staff have been able to get back to work.
"Our ability to get our other 70 colleagues back to work is dependent on how busy we are going to be," said Mr Russell.
"Thereafter, our company directors are fully committed to the future, in the knowledge that we'll need to be making enhanced outgoing payments, to cover what we've had to do to bring stability and enable re-opening.
"The entire hospitality sector has suffered devastation and whilst Balbirnie House is thankfully fully financed and ready for the new future, we'd appreciate every single visitor to help us bring our colleagues back to work."