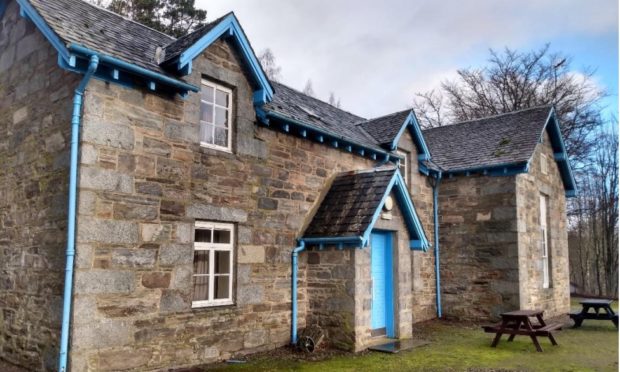 A deserted leisure centre in Highland Perthshire could be transformed into a new community hub with pub and accommodation facilities after councillors prevented it being sold off last year.
The Rannoch Community Trust has tabled a bid to buy the former Kinloch Rannoch Outdoor Centre from Perth and Kinross Council, in a move it believes will bring more jobs to the area.
The community organisation has made an offer to the local authority of £75,000 for the building, which is currently valued at £100,000, after it was controversially shut down last summer.
The Community Asset Transfer Request (CATR) seeks full ownership of the centre, including the four buildings and associated land.
The group hopes to transform the former lodgings into a bar and restaurant, bunkhouse accommodation, a social and community space for residents and office and meeting facilities for local businesses.
They hub will provide at least three permanent jobs plus seasonal work and will also cater for locals and visitors in a bid to stimulate tourism in the area.
In their bid, a spokesperson for the Trust said: "The former outdoor centre has the potential to be developed into a multi-purpose community owned and managed facility that will strengthen social cohesion and combat social isolation, strengthen and support community life and activities, and help foster economic activity and employment opportunities."
Plans to auction off outdoor leisure centre facilities in Perthshire postponed
The outdoor centre was closed in June 2019 alongside the Blackwater facility near Blairgowrie in a blow for the tourism industry in the area.
Later that month the council proposed selling the two facilities at auction but the plans were pushed back after concerns were raised about the speed at which the assets were being sold off.
Councillors feared the quick turnaround on the buildings meant that community groups, such as The Rannoch Community Trust, did not have time to prepare CATR proposals of their own.
Council officers have recommended the proposal for approval and the offer will go before elected members on Thursday.