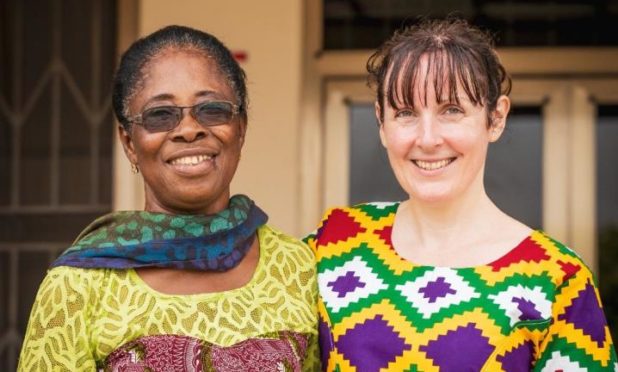 A Perthshire schoolteacher and her African counterpart have named their daughter and granddaughters after one another after forming a firm friendship through a school partnership scheme.
Keri Reid and Juliet Osafo met when their schools, Muthill Primary School and the Juliet Johnson School in Tafo, linked up in 2006 through a UK aid funded Government initiative called Connecting Classrooms.
They have become such close friends that Keri, 46, named her 10-year-old daughter Grace Juliet after her Ghanaian chum.
And now Keri can't wait for coronavirus travel restrictions to be lifted so she can meet Juliet's granddaughter, who was named Kendra Keri in her honour.
Keri said: "Ever since I was a little girl, I'd always wanted to work with children in Africa, but I never in my wildest dreams ever imagined someone there would actually name their child after me.
"Connecting Classrooms has become more than just a partnership between our schools in Scotland and Ghana – it feels like we are now family."
Juliet was in Scotland in March, alongside two other Ghanaian teachers, as part of the Connecting Classrooms work.
Covid-19 travel restrictions mean Keri might have to wait a bit longer to meet the tot named after her but she and her pupils at Muthill have continued to communicate with teachers and children at Juliet Johnson School.
The classes recently came together to learn about a Fair Trade cocoa plantation next door to the African school.
She said: "Coronavirus has not stopped our kids from communicating constantly through the WhatsApp group. There's always lots of little film clips and photographs.
"They were able to film bits of it and send the footage to us. That brings learning to life and makes it real.
"Connecting Classrooms is a powerful way of uniting communities and bringing people together to discuss common problems."
Connecting Classrooms through Global Learning is a £37m programme funded by the Foreign, Commonwealth and Development Office and the British Council.
Keri was made an MBE last year for her work bringing the communities in Perthshire and Ghana together.
She said: "I told the Queen that I was going out to Ghana the following week and that the medal belonged to the people there as much as it belongs to me.
"They were completely delighted about my MBE and the fact I had talked about their school with the Queen."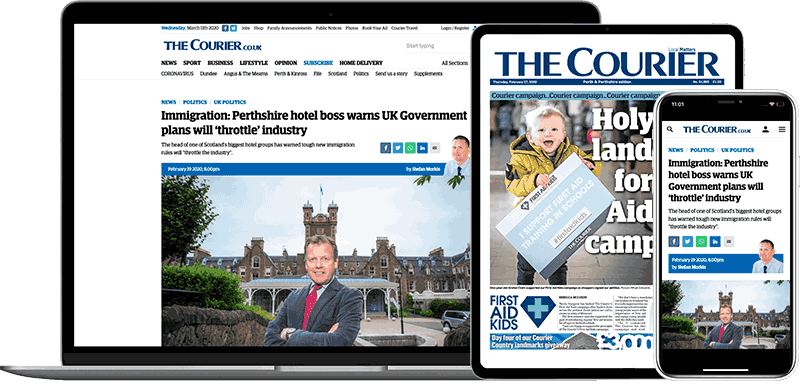 Help support quality local journalism … become a digital subscriber to The Courier
For as little as £5.99 a month you can access all of our content, including Premium articles.
Subscribe