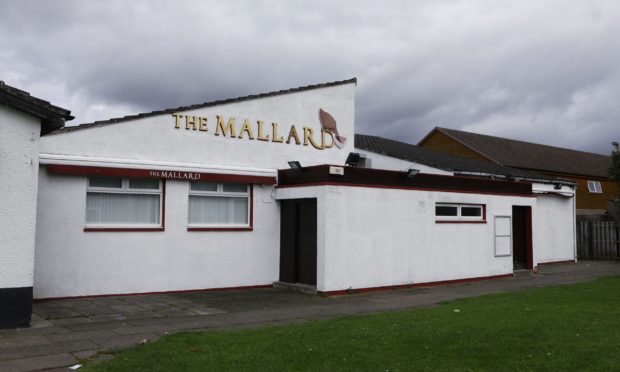 An investigation into a Perth pub police officers believed was open in defiance of lockdown rules was thrown out after a hearing found the premises were only being cleaned by staff.
Police Scotland asked Perth and Kinross Council's licensing board to review the alcohol licence for the Mallard bar in North Muirton after suggesting employees had breached lockdown regulations during the first weekend of restrictions in March.
Board convener councillor Kathleen Baird said officers had been carrying out spot checks at various watering holes in the Fair City on the first day after the lockdown came into force.
She said that officers arrived at the Argyll Road bar to check it was closed and noticed people inside, who did not answer when they knocked on the door.
Police decided to put the pub forward to have its licence reviewed.
But at a special meeting held yesterday, Cllr Baird and her colleagues on the board were told the people inside the building were in fact employees and family members who were cleaning and tidying up after the last night of legal business.
The details only emerged afterwards since the meeting of the independent regulatory body was held behind closed doors under special powers granted to local authorities by coronavirus legislation.
Since the pub did not have any customers inside when police arrived, the licensing board ruled there was no reason to issue any punishment to the premises.
The board said police were right to raise the issue, however, and two individuals could still face action in relation to their personal licenses.
A council spokesperson said: "Perth and Kinross licensing board held a special meeting on Tuesday morning to consider a premises licence review brought by Police Scotland in relation to the Mallard Bar in North Muirton, Perth on the basis that the UK and Scottish Government instructions to close premises were breached on Saturday, March 21 2020.
"After hearing submissions, grounds for review were upheld by the board in relation to the premises licence.
"Taking account of the circumstances, no action was taken against the premises licence holder.
"Findings were also made against two personal licence holders, however, consideration of what steps to impose on their personal licences has been deferred to a later date."
A spokesperson for The Mallard said the issue had been resolved without any party being reprimanded and the bar would provide a statement after consulting with its legal team.
Police Scotland were approached for comment.