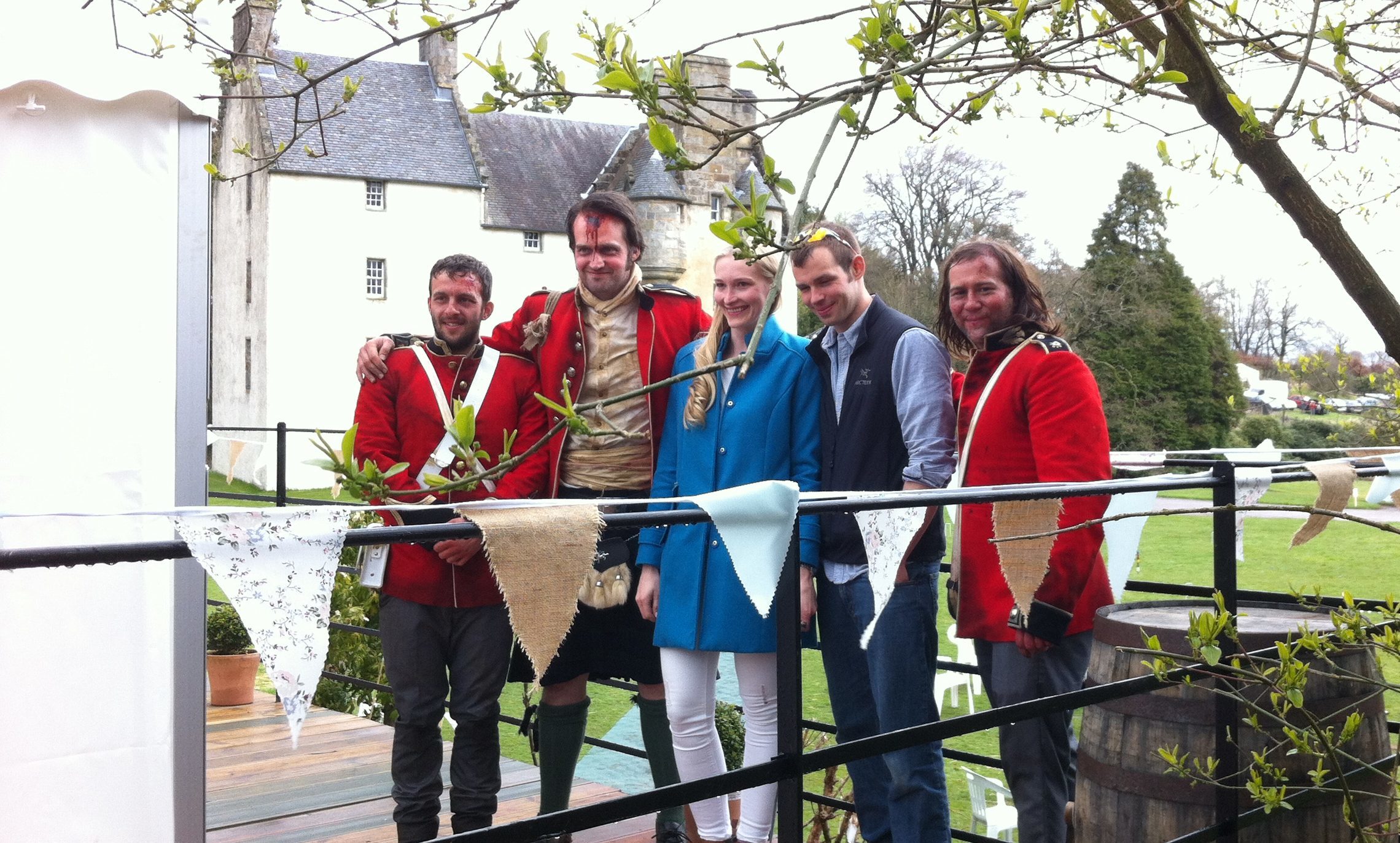 An Estonian bride was surrounded by warring Belgians on a bloody Fife battlefield as her wedding celebration took an unusual twist.
Brave Pilleriin Fincham was delighted to accommodate a late request from a film crew to use the grounds of Tullibole Castle, even though she and new husband David had paid for exclusive use.
The normally sedate grounds were transformed into a bloody battlefield as the filming of a historical horror film went ahead.
Kinross-shire was standing in for Belgium for scenes from the film which
is set in the Napoleonic era around the time of the Battle of Waterloo.
Landowner Lord Moncreiff said: "At short notice we were asked by a film
company if we had the grounds for filming a battle scene.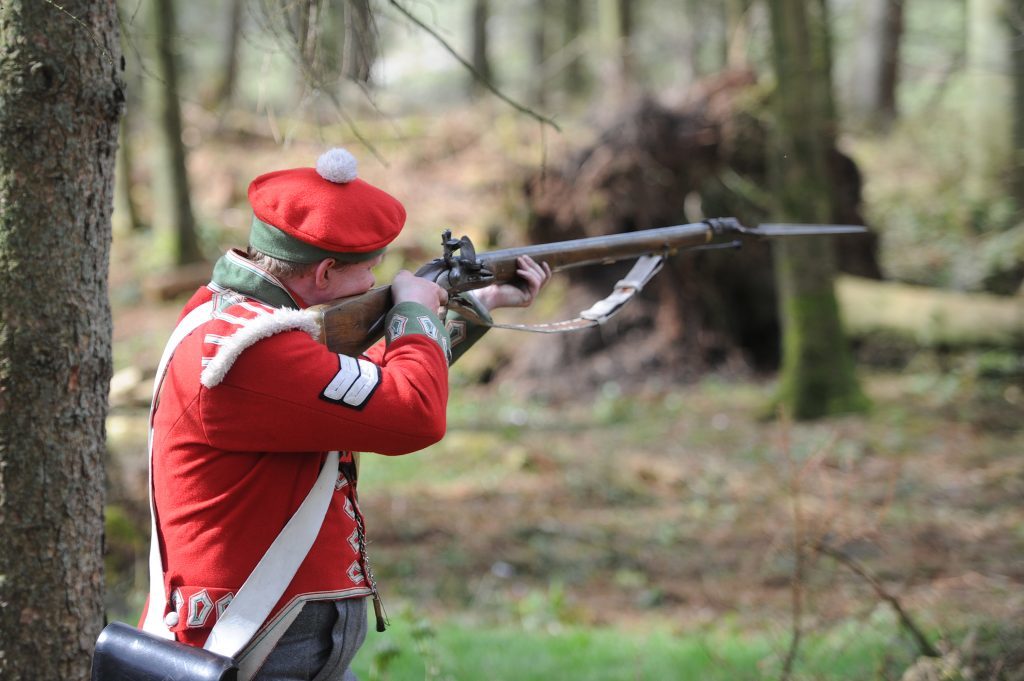 "There is so much talent here," he said while taking a break from filming.
"However a bride and groom had exclusive use of the grounds for their Scottish/Estonian wedding and the only day available was for their after wedding party.
"Fortunately, the new Mr David and Mrs Pilleriin Fincham said yes – so the
rather harrowing battle was able to be filmed."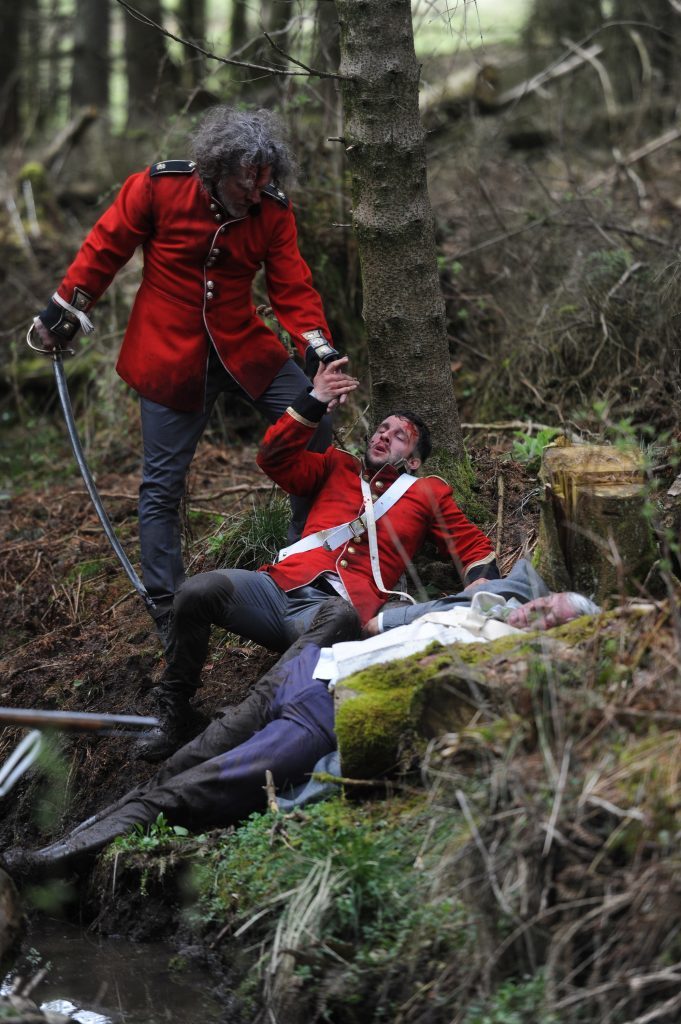 Battle scene twist for castle wedding party Behind the film is the Dunfermline-based Zoghogg Studios who have enticed Bafta winning director Stuart Brennan to come over from Canada.
Mr Brennan chose Scotland as the location to shoot the, as yet, unnamed film.
"There is so much talent here," he said while taking a break from filming.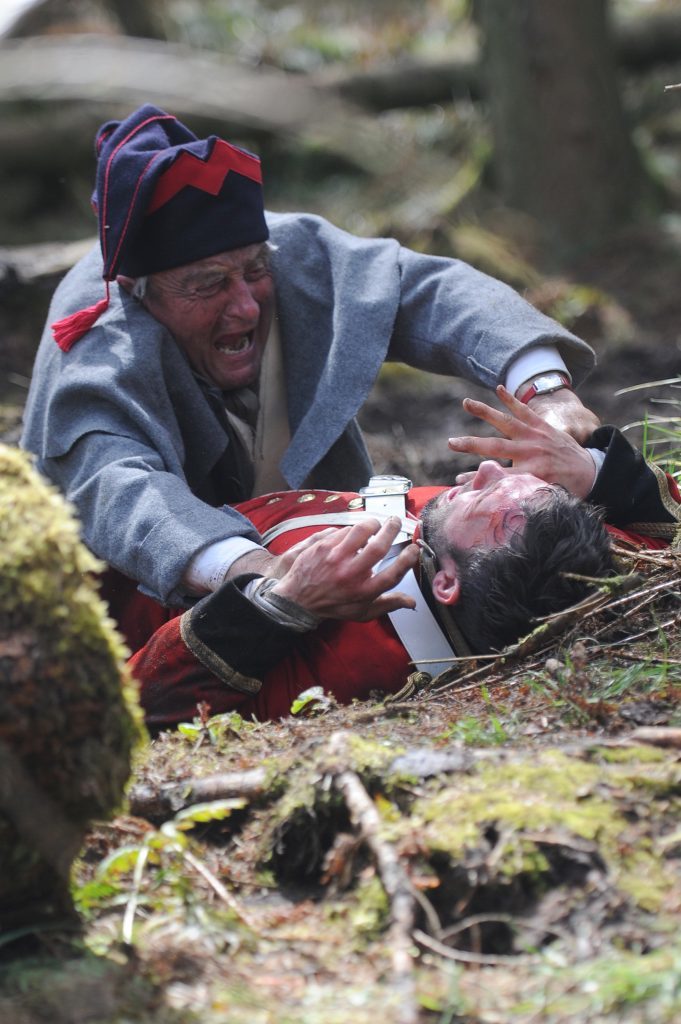 Local actors have been recruited – there are around 25 key players in the
film – with another 100 extras involved in battle scenes.
Mr Brennan was also impressed with 17th Century Tullibole Castle in Crook of
Devon and its grounds.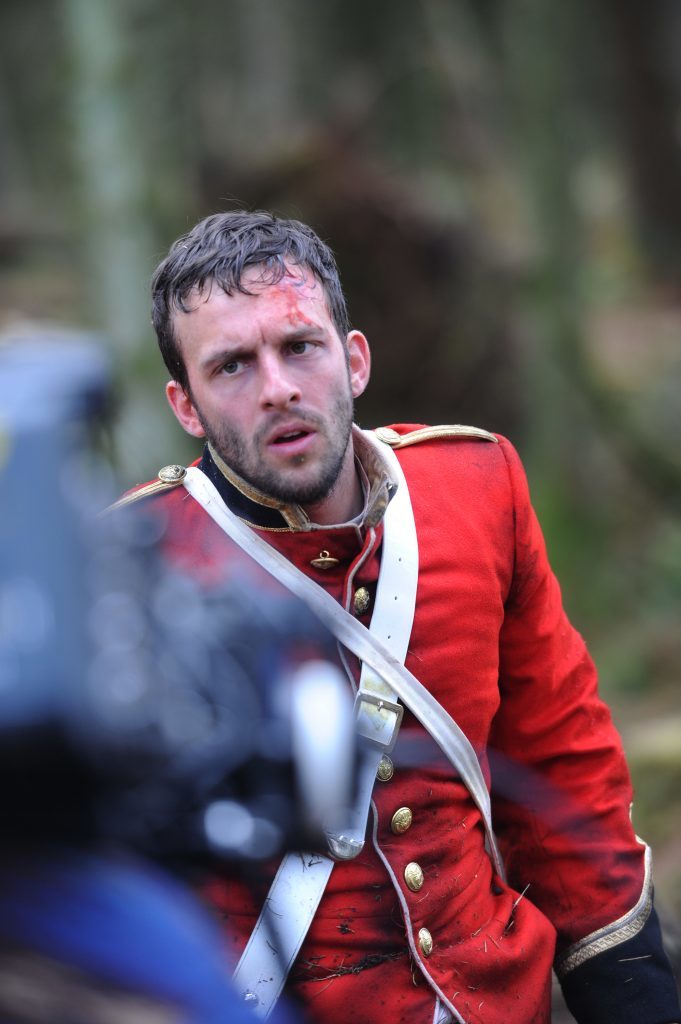 "It is a beautiful backdrop," he said. "I am very confident this will be a US and
UK release."
Mr Brennan is also working with Zoghogg Studios on a film of the Dickens
classic A Christmas Carol which has been given a 21st Century makeover.