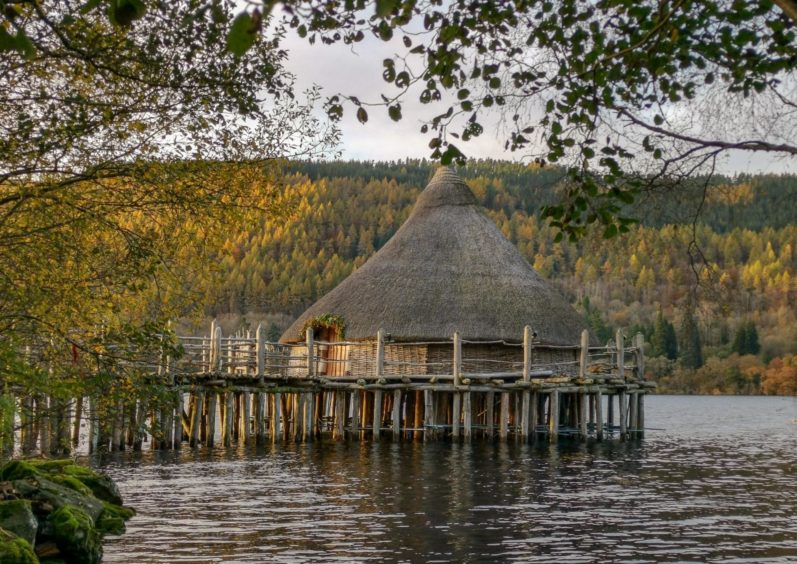 The Scottish Crannog Centre has secured around £122,000 to stay open for the remainder of this year.
The centre – based at Loch Tay near Aberfeldy – will use the funding to provide tours in a "Covid-19 safe environment".
The funding came from the recent Museums Galleries Scotland Recovery and Resilience Fund.
Managing Director of the Scottish Crannog Centre, Mike Benson said: "We are extremely grateful to Museums Galleries Scotland for granting us with funds that will not only help us survive as an organisation, but also thrive.
"The team will now be able to continue their job caring for and making the collection accessible, as well as allowing us to continue our work with the Crannog Community."
The funding will also be put towards running Yule events and workshops over the festive season.
Meanwhile, the organisation will undertake essential maintenance at the beginning of next year.
CEO of Museums Galleries Scotland, Lucy Casot said: "We are incredibly pleased to support the Scottish Crannog Centre through the Recovery and Resilience Fund.
"As with many museums and galleries the Scottish Crannog Centre has faced severe difficulties caused by the pandemic.
"We are delighted that this fund will support them to continue their journey to becoming more resilient."
The funding has also earned the Scottish Crannog Centre high praise from local politicians who believe it is an asset to the local community.
Perthshire North MSP, John Swinney said: "The Scottish Crannog Centre is a much-loved Perthshire institution that is wholly worthy of support.
"The significant amount of funding pays tribute to both the important work the centre undertakes and to their exciting plans for the future.
"I am hopeful that this funding will provide much-needed security to the centre and its staff."
He added: "I am grateful to all those involved with the Scottish Crannog Centre for the skill with which they have navigated an incredibly difficult year."
MP for Perth and North Perthshire, Pete Wishart added: "This is great news for the centre, the local community and Perthshire as a whole.
"The Scottish Crannog Centre plays a key role in educating both locals and tourists about our past, and it would have been a travesty if its future viability had been adversely affected by COVID-19."
The centre will be open to visitors throughout November and December every day from 10am, with last entries at 2pm.
Booking is essential and can be done on the Crannog Centre's website.
Nearby, in Aberfeldy, the Birks Cinema is among 30 independent cinemas to receive a share of £3.55 million from the Scottish Government's Independent Cinema Recovery and Resilience Fund and The National Lottery.
This funding aims to bridge the financial gap faced by independent cinemas amid the coronavirus pandemic.
Cabinet Secretary for Culture, Fiona Hyslop said: "I hope this funding, along with the business support that will be available, will help independent cinemas cope with all the challenges they face."